Kombozi Behangaza, an ex-convict, has accused the Uganda Prisons Service of not paying him his earnings for the last fourteen years.
The ex-convict expressed his grievances to television station NTV.
Kombozi was convicted of rape in 2012 and sentenced to 14 years imprisonment.
According to the ex-convict, he was supposed to be paid Shs500 for each day he worked and had decided that it would be the money he used once he got out of prison.
Kombozi was transferred to several prisons, including Luzira, Kitalya, and was eventually settled into Bulawula Prison in Kayunga district.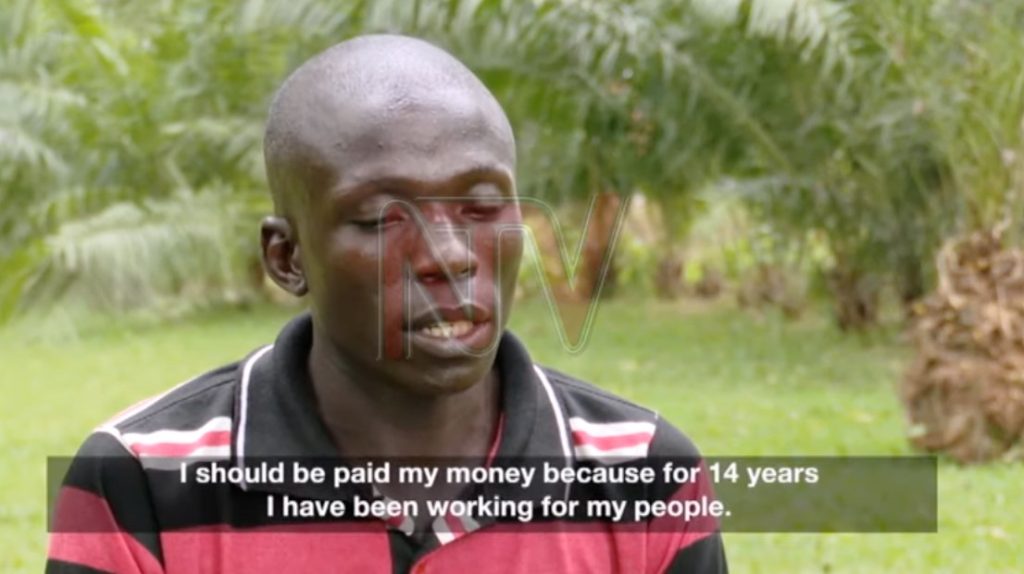 He claims to have worked on both private and government farms for Shs500 a day with a total of Shs1.4m. To his shock, he was given only Shs42,000 for transport fare.
He notes that the prison authorities should give him his money since he diligently served his prison sentence.
However, Frank Baine, the spokesperson of the Uganda Prisons Service, notes that a prisoner is only facilitated with fares that can get him from the prison back to his point of arrest.
According to Baine, prisoners are paid Shs500 for skilled labor, Shs250 for semi-skilled labor, and Shs100 for unskilled labor per day. He notes that the money is computed and the prisoner can access it when and how he wants to.
Kombozi also notes that the prison had pledged to give him farming equipment, including a knapsack, a panga, and other farm paraphernalia, only to be given nothing upon his release.
Baine however notes that it is not a must and it is only at the discretion of the officer in charge. He however noted that Behangaza can lodge a complaint to have his matter resolved.
Kombozi is still stuck in Kampala but he however notes that if he is paid his dues, he will travel back to his people in Katuna.