The Cricket fraternity gathered, on Saturday, gathered at Lugogo oval to celebrate the legendary Samwiri Walusimbi.
Walusimbi is a former player, coach and administrator and is considered by many as the best Uganda has ever produced.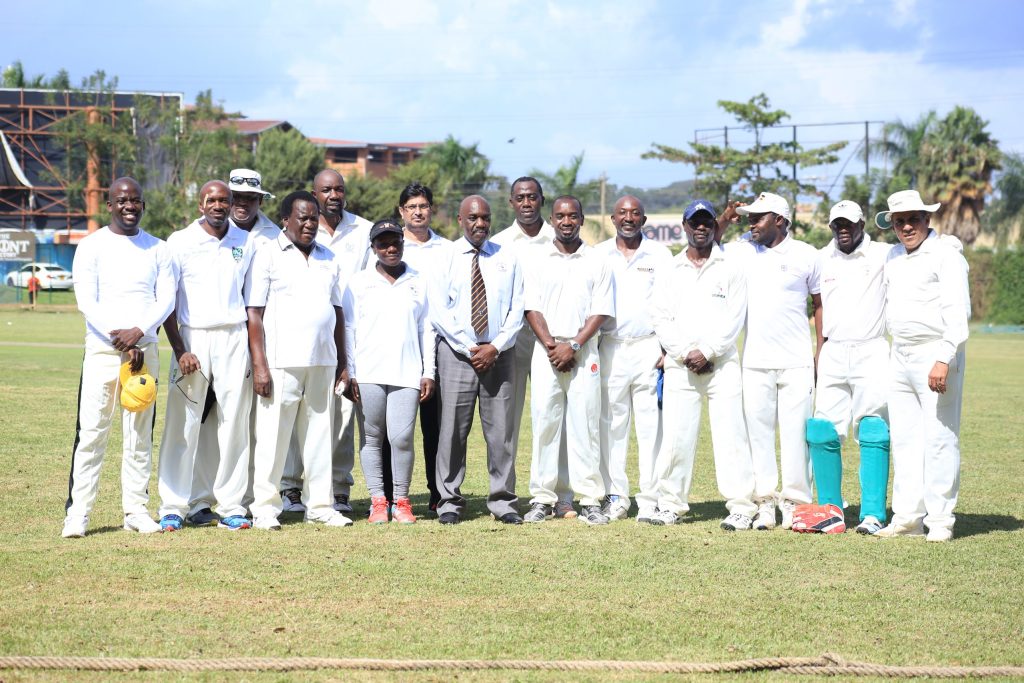 The colourful celebrations, an initiative of UCA and sponsored by Tusker Malt, were attended by Walusimbi's family, a cream of former Cricket players, the fans of the game across different generations, and various stakeholders including Media and administrators like NCS and UOC.
"We started this last year when he celebrated the birthday of Mr Lutaya (Abbey) and after it was a success, we decided that every year we will honour legends, everyone who has contributed to this sport. We also honoured Sam Ssewagudde last year as well," said UCA Board Member Paul Kaheru.
"So, as UCA and few friends of the game, we decided that we should honour Walusimbi for his great service to the game as a player, coach and an administrator."
It was a good initiative and un-typical of Uganda and African society in general that honours only the departed.
The Celebrations that were attended by Walusimbi himself as expected, started at 1:30pm with lunch before a star studded legendary game was played – Samji's XI beat Walu's XI by 40 runs.
Popular Musician Daniel Lubwama aka Navio (who calls Walusimbi uncle) also played in the legendary game, and his mother Maggie Kigozi (wife to the late Daniel Sserwana Kigozi – elder brother of Walusimbi) attended the event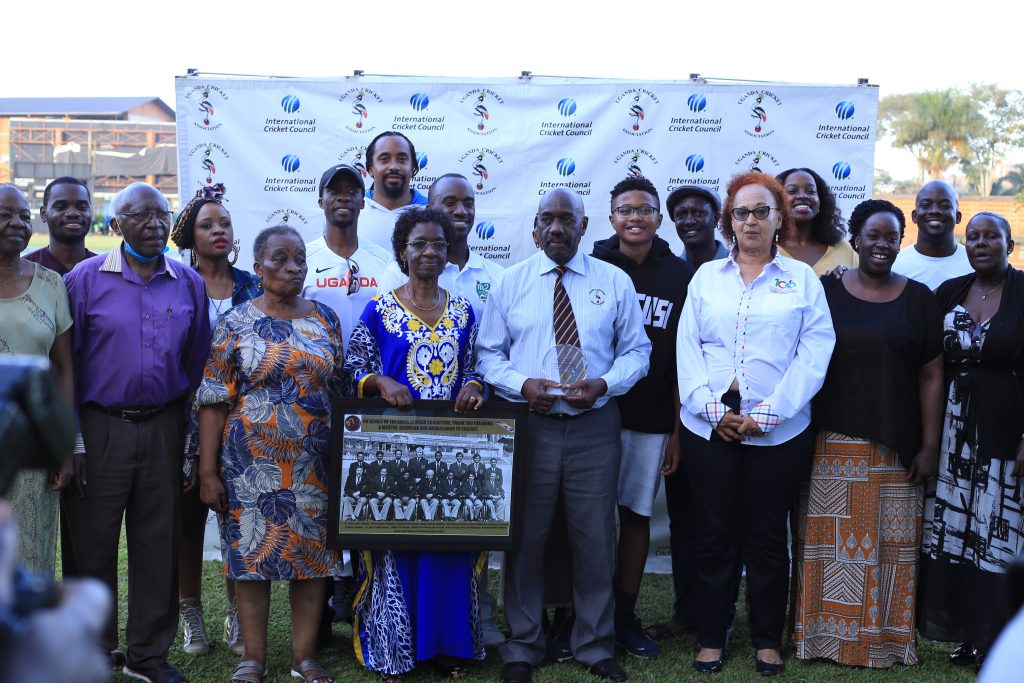 It was a good initiative and un-typical of Uganda and African society in general that honours only the departed.
Samwiri Walusimbi – A Legacy Like No other
Walusimbi's contribution to the game of Cricket needs no introduction having captained and Coached the Cricket Cranes (Uganda Cricket National team) and also became the Chairman of Uganda Cricket Association (UCA).
Most important of all, he is one of the two Ugandans (the other being John Nagenda) to have represented Uganda at the 1975 Word Cup, then playing under East Africa Community team.
He also did a great part to spread the game of Cricket in early 1970s after the Asians were expelled from the country by former President Iddi Amin Dada.
"I started playing Cricket before I joined Primary One, my older brother Dan Kigozi taught me the game and when I started school at Buddo I had a rough idea of what the game was all about," Walusimbi remembers.
"I have really been involved ever since then up to this time.I was fortunate enough to play in the first World Cup in 1975, I also represented Uganda while at school. We played some good teams which toured Uganda back in the days.
"While I reached the top of the ladder, my highlight is that I tried to pull up the young ones, nurturing young ones is really the most important thing.
"We played tough teams at the World Cup and despite not winning a single game there, Unlike Nagenda (Ugandan teammate at the World Cup) who went direct to England after the tournament, I came back here and passed on the knowledge of what I had learnt here."
He captained Uganda national team from 1973, elected Chairman of Uganda Cricket Association in 2000, coached Uganda U19 team to the World Cup in 2006 and later made coach of the senior team in 2009.