In the 2021 general elections, President Yoweri Museveni faced off with 10 other candidates but Bobi Wine real name Robert Kyagulanyi was the formidable candidate amongst them all. Even though President Museveni managed to maintain his seat, Bobi Wine is said to have lost the race with grace.
When Bobi Wine first joined competitive politics in 2017, he was underestimated by the ruling party National Resistance Movement (NRM) supporters, the critics, and the opposition political parties (Forum for Democratic Change and Democratic Party).
While running for the Kyadondo East Parliamentary seat, Bobi Wine was forced to run as an independent because the two major opposition parties denied him a chance to be their flag bearer.
Kyagulanyi's transformation from a dreadlocked youth posing for pictures while smoking marijuana joints to a serious young man donning suits with a clean haircut is an inspiration to many youths.
As Bobi Wine celebrates his 40th birthday today, Matooke Republic has compiled some things worth knowing about his five-year political journey.
From Ghetto to Parliament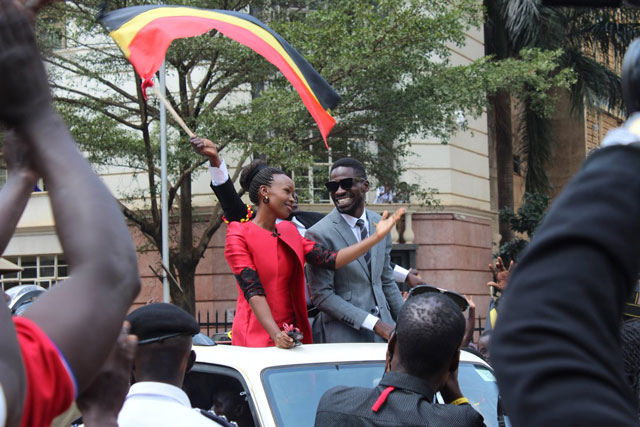 When Bobi Wine, declared his intention to contest for the Kyadondo East parliamentary seat that fell vacant after the Court of Appeal upheld the nullification of the 2016 elections, Apollo Kantinti of Forum for Democratic Change (FDC) who was at the time the MP, lost the Kyadondo seat and had to face off with Bobi Wine in the by-election.
The major opposition political parties turned him away forcing him to run as an independent.
The musician-turned-politician beat his four challengers including NRM's William Sitenda Ssebalu, FDC's Apollo Kantinti, and independents Nkunyingi Muwada and Dr. Sowedi Kayongo Male.
He gathered a winning 25,659 votes, Ssebalu got 4,566 votes, Kantinti managed 1,832 votes, Nkunyingi had 575 and Kayongo received 377 votes.
Power People Movement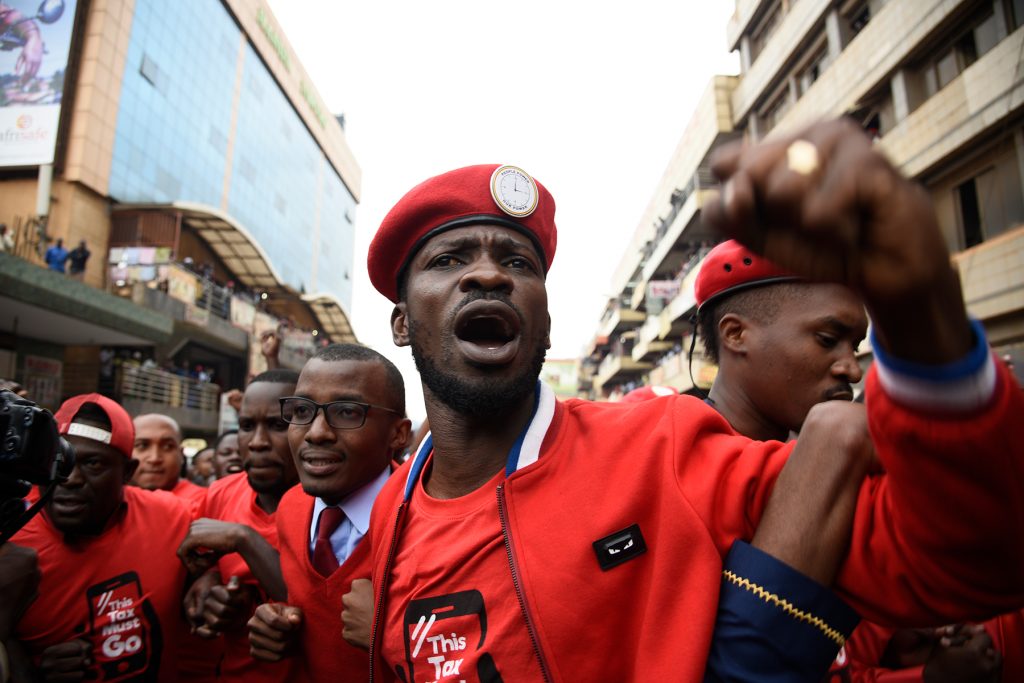 While in Parliament, Bobi Wine became a leading voice against the government's infamous policies.
His fearless nature to rebuke the shortcomings of the state earned him a reputation as a principled and fearless opponent of the government.
One of the notable policies is his fight against the removal of the Presidential age limits from the constitution. He also led the fight against the infamous OTT in July 2018.
Bobi Wine also built a strong political pressure group(People Power). He went on to endorse opposition candidates in by-elections and four of those aspirants won parliamentary seats.
The Arua by-election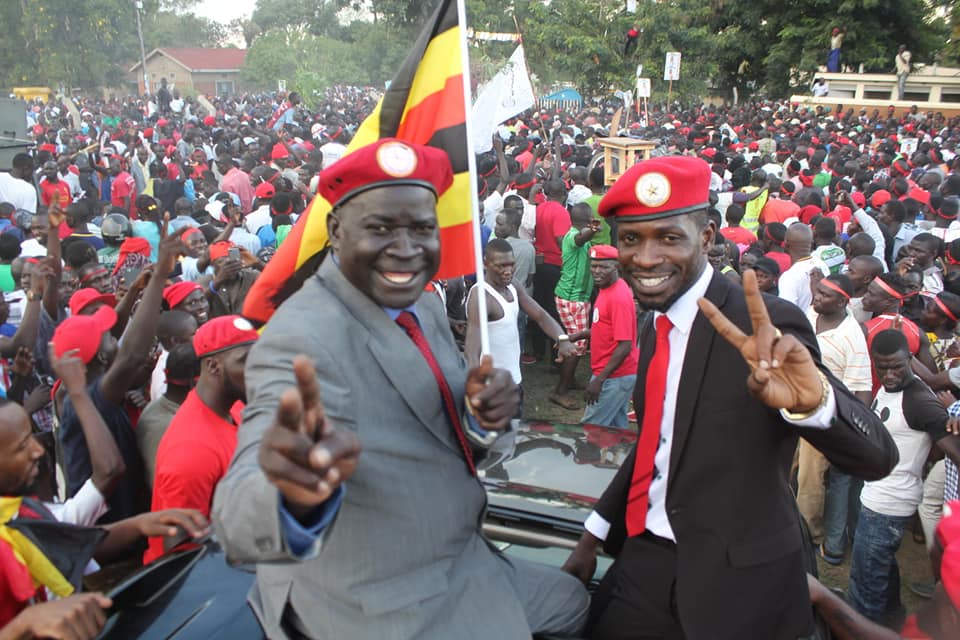 It is believed that the Arua by-election earned Bobi Wine fanatic fans from all walks of the world.
Following the gruesome murder of former MP, Ibrahim Abiriga in June 2018, Bobi Wine with several other opposition MPs pitched camp in Arua to campaign for former Forum for Democratic Change (FDC) candidate Kasiano Wadri.
While campaigning for Wadri who was in detention at that time, supporters of Wadri allegedly pelted the President's motorcade with stones in Arua leading to clashes between the supporters and the security detail of the president (SFC).
Bobi revealed through a social media post that police had intentionally shot at his vehicle, killing his driver Yasin Kawuma.
Kawuma was shot dead from inside Bobi Wine's Tundra vehicle near Hotel Pacific in Arua town.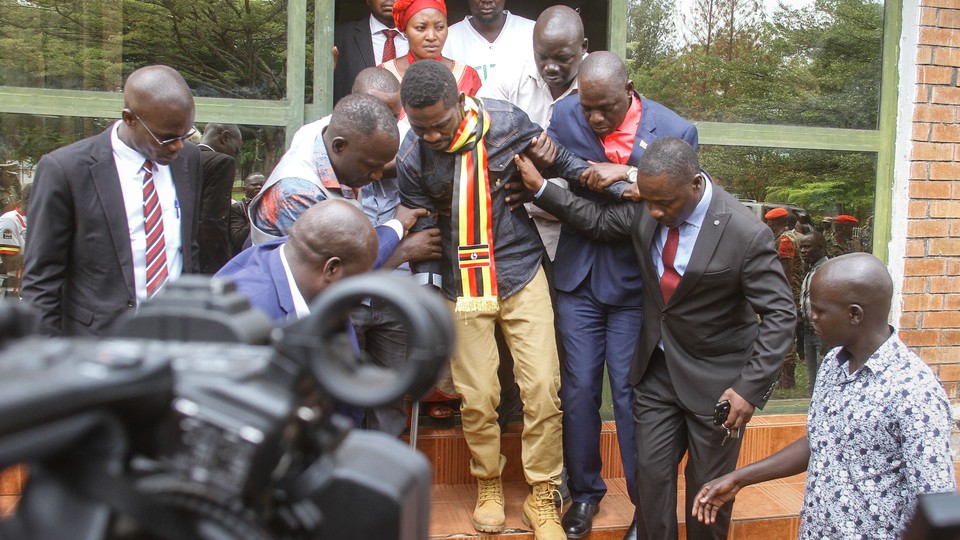 Bobi alongside 32 others were arrested and charged with treason for allegedly stoning President Yoweri Museveni's convoy. His arrest caused a social media uproar and protests demanding his release. He was later released.
National Unity Platform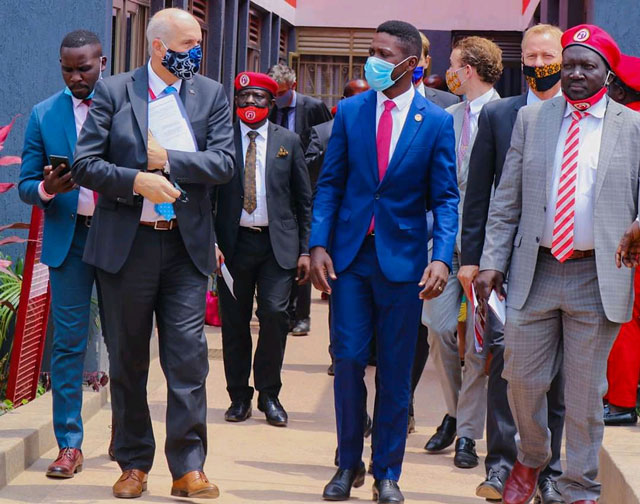 When the government blocked the registration of People Power as a formal political party, Bobi Wine outmaneuvered the Electoral Commission by aligning himself with a pre-existing small Political party National Unity, Reconciliation and Development party (NURP) , which he renamed the National Unity Platform (NUP).
In July 2020, Bobi took over leadership of the party and was declared the party flag bearer in the 2021 Presidential elections race.
The National Unity Platform is now the leading Opposition Political Party in Parliament with the highest number of MPs.
Bobi wine inspired a number of entertainers to join politics. Hilderman, Geoffrey Lutaaya are some of the musicians turned legislators under NUP.
We wish you a happy birthday