An elderly Ugandan man who went viral on social media last year has warmed the internet again after his photos went viral this week while enjoying the best moments of his life. Jjemba was enjoying spa life with a young lady at Spamania Wellness Center.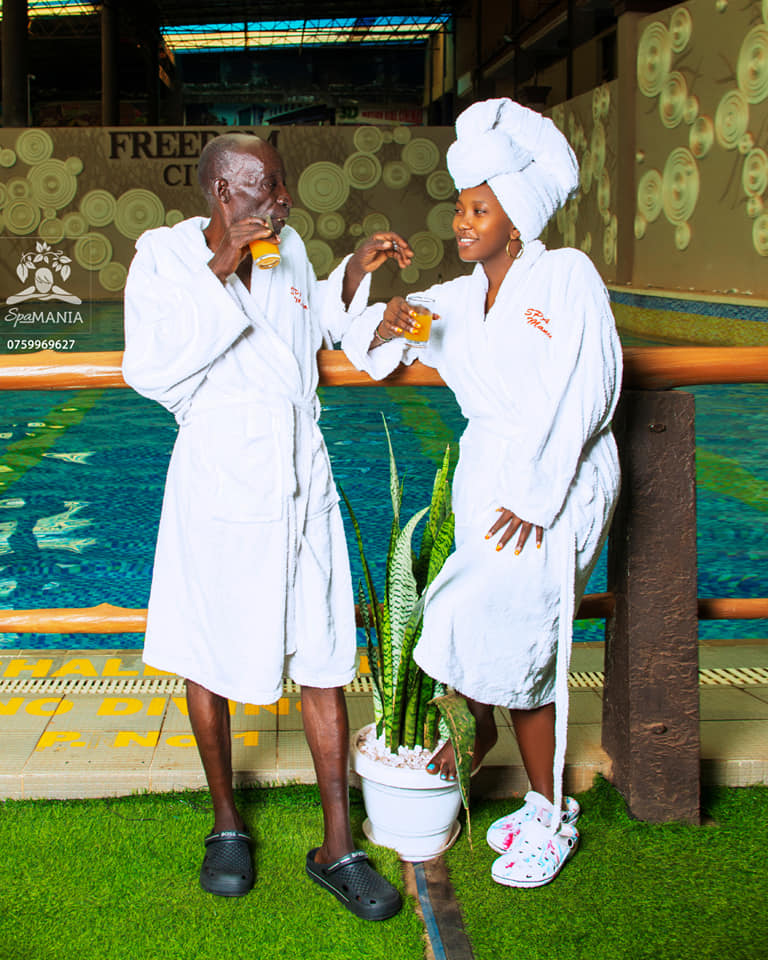 Godfrey Jjemba Matte, the 69-year-old funeral announcer became a darling in 2021 after social media was awash with photos of him appearing to be making announcements at what seemed to be a funeral. Jjemba became popular on social media with his 'Omugenzi Ekyamusse' phrase which has become a meme on social media.
His overnight popularity 'resurrected his life' as many well-wishers have donated to him goodies.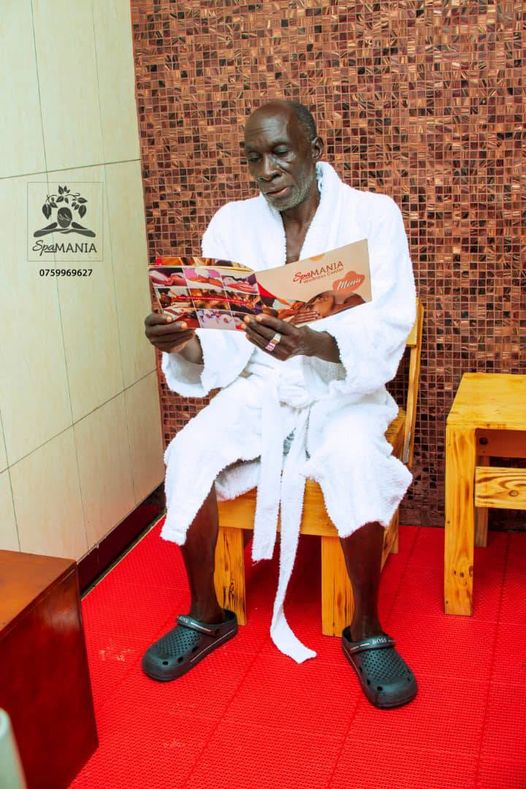 Also, plans to fundraise and buy him a motorcycle and renovate his house have been ongoing.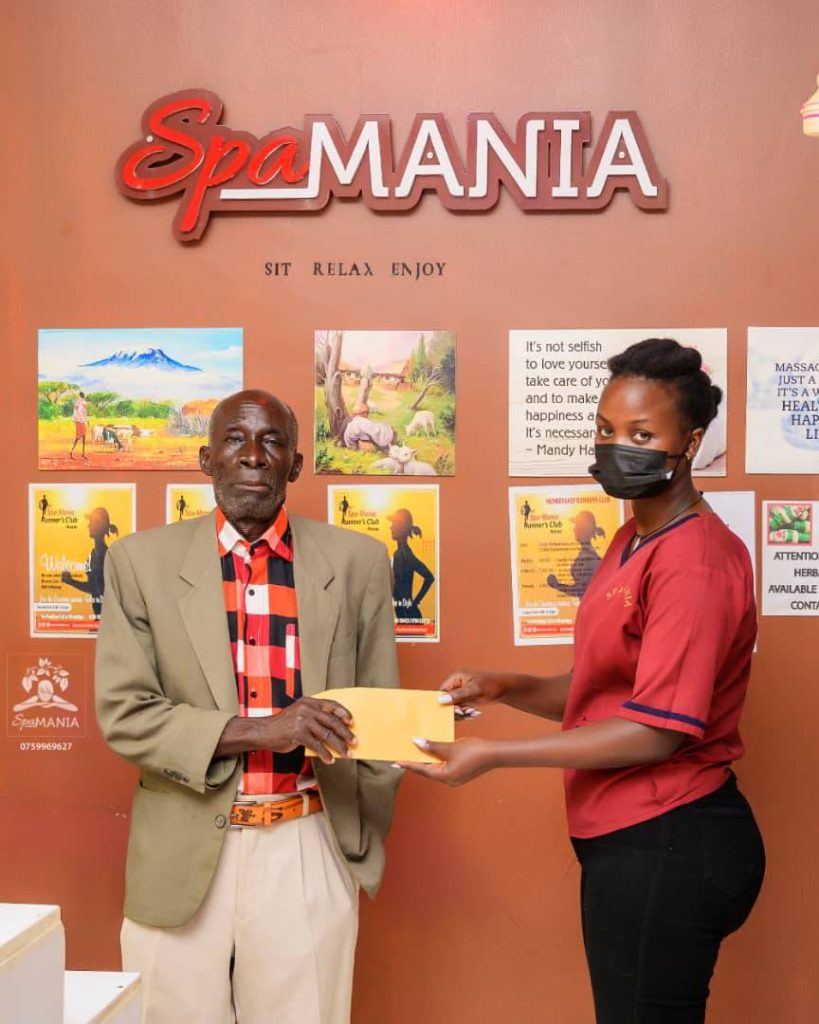 Spamania Wellness Center has contributed bricks and sand to help him build his house.