Despite having fled the country for greener pastures, celebrated writer and academic Stella Nyanzi is ecstatic about the release of fellow writer and comrade Kakwenza Rukirabashaija.
Stella Nyanzi has been very much invested in the court proceedings and detention of writer cum government critique, Kakwenza Rukirabashaija.
On January 19th, Stella Nyanzi attributed the writer as one of the primary reasons as to why she had to flee the country for Germany.
"Go to where you are wanted! Go to where your skills and talents are appreciated. Go to where your children are safe even when you speak and write ugly truths to power. Go to where you will flourish when you work hard.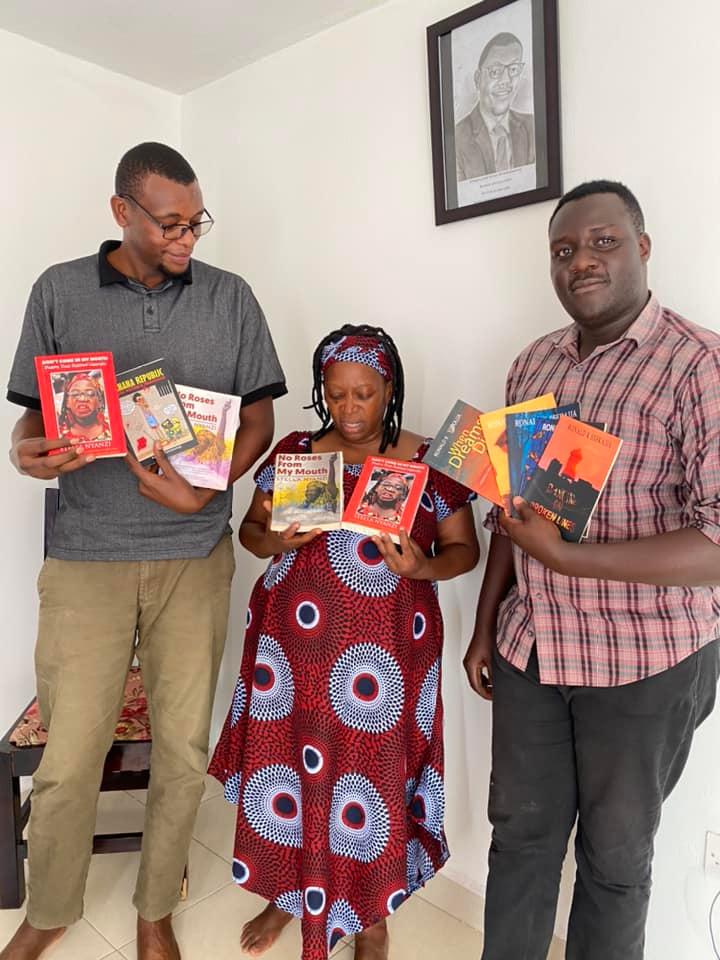 When Kakwenza Rukirabashaija was abducted from his home, illegally detained in unknown military facilities for fourteen days, tortured during interrogation, and denied access to his lawyers or doctors for fourteen days, I knew it was time to beat it and flee (yet again) …" she posted.
Even after her trip, the writer kept rooting and advocating for the freedom and release of the writer.
On January 21st, she further wrote a short article on her Facebook decrying the abuse and torture of Kakwenza.
Yesterday, ahead of Kakwenza's bail hearing, Stella Nyanzi reminisced of the last time she had visited Kakwenza at his house in the company of her children.
Upon Kakwenza being granted bail today morning by the chief magistrate at the Buganda Road Court, Stella Nyanzi took to her Facebook and posted, "Welcome back Kakwenza Rukirabashaija!"