First Son and commander of the UPDF Land Forces Gen Muhoozi Kainerugaba has spoken about his meeting with President Paul Kagame of Rwanda.
Muhoozi met Kagame yesterday on his one-day visit to Kigali, Rwanda.
"I thank President Paul Kagame for the very warm reception my delegation and I received in Kigali today (Saturday). We held very cordial and in-depth discussions about how to improve our bilateral relations.
I'm confident that under the leadership of our two Presidents we shall be able to quickly restore our historical good relations," said Muhoozi in a tweet.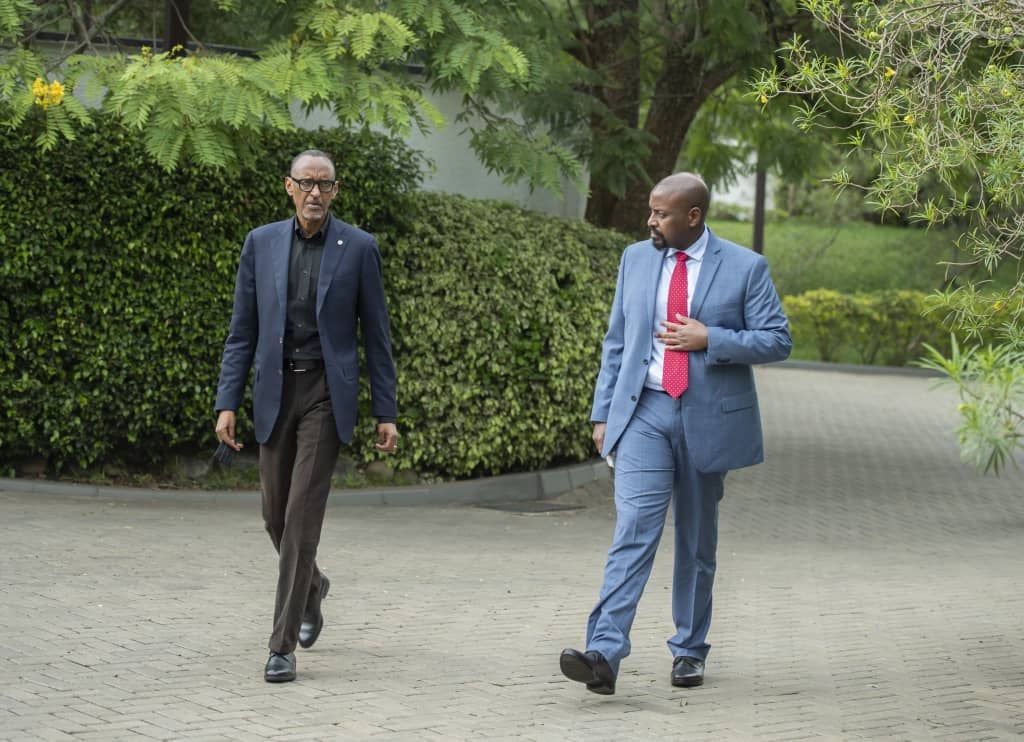 He further revealed how he has lived long enough to know that Uganda and Rwanda are one country.
"In exile in the 1980s, I and my family were also called 'Rwandans'. Only enemies would fight our unity. Let us resolve these small problems quickly and move forward together as always!" he said.
The presidential advisor on special operations also disclosed on one SFC soldier was released following the meeting.
"I further thank President Paul Kagame for honouring my request to release our SFC soldier, Private Ronald Arinda, who strayed into Rwandan territory on personal business without permission. I returned with him tonight to Uganda. Longlive the friendship of the two countries," he said.
Uganda-Rwanda relations turned sour in 2017as Rwanda accused Uganda of harbouring groups that are hostile to them, as well as torturing innocent Rwandans on its soil.
The tensions led to the closure of the common Katuna/Gatuna borders in 2019.