Today afternoon, two siblings died while taking a corpse for burial in Mityana district.
This was after truck No. UBF 643k transporting the two and the corpse, failed to negotiate a corner and lost control before entering into a forest of Eucalyptus.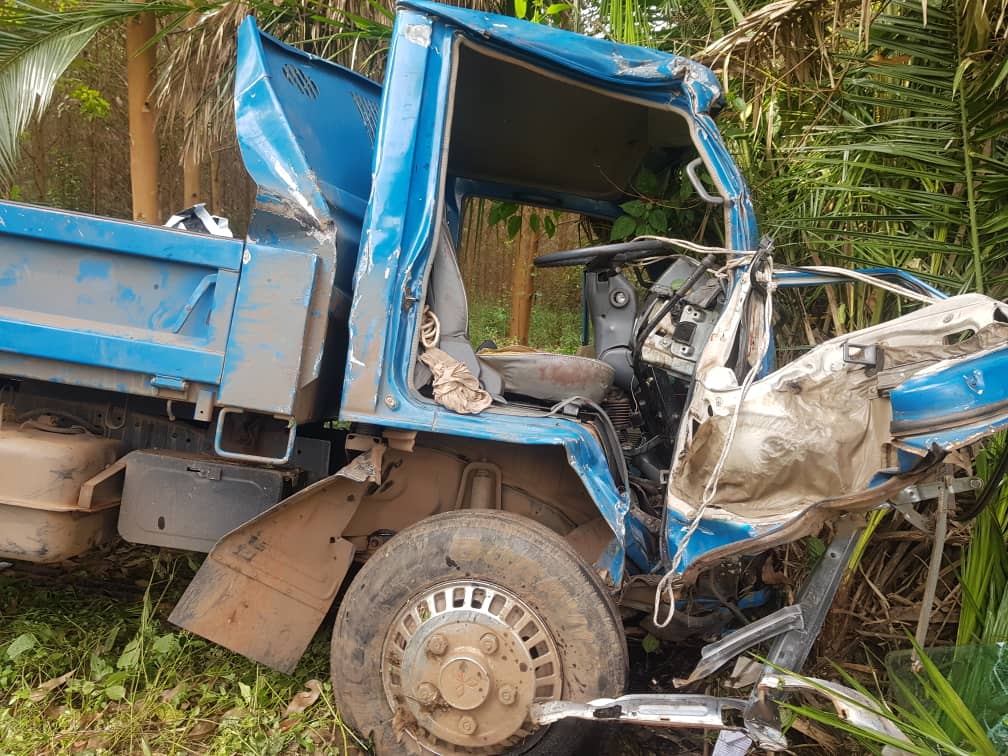 The accident happened at Nansese Village, alongside Mityana road.
The truck was travelling from Rakai taking the body of Ssalongo Saula for burial in Mityana district.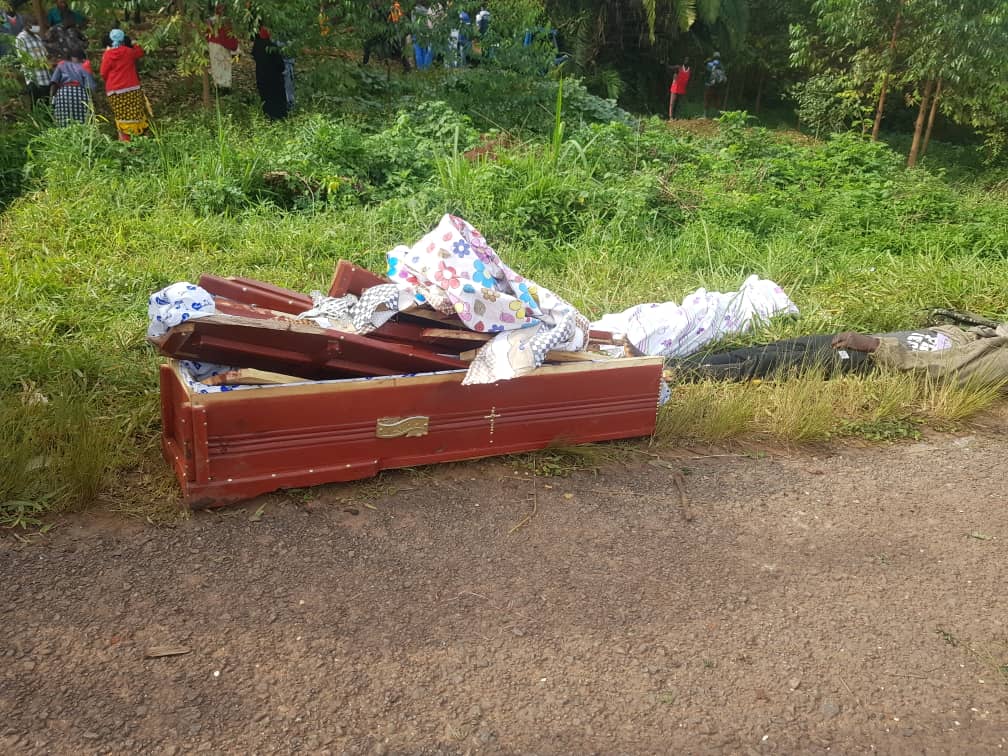 The two that are deceased have been identified as Timothy Kibirige, Jovan Muganga, who are both sons of the deceased.
LC2 of Nansese village Tony Mateega said that more than 20 people who were also in the truck sustained serious injuries and have been rushed to hospital.
Later Bujuuka Police came and removed the bodies and the truck.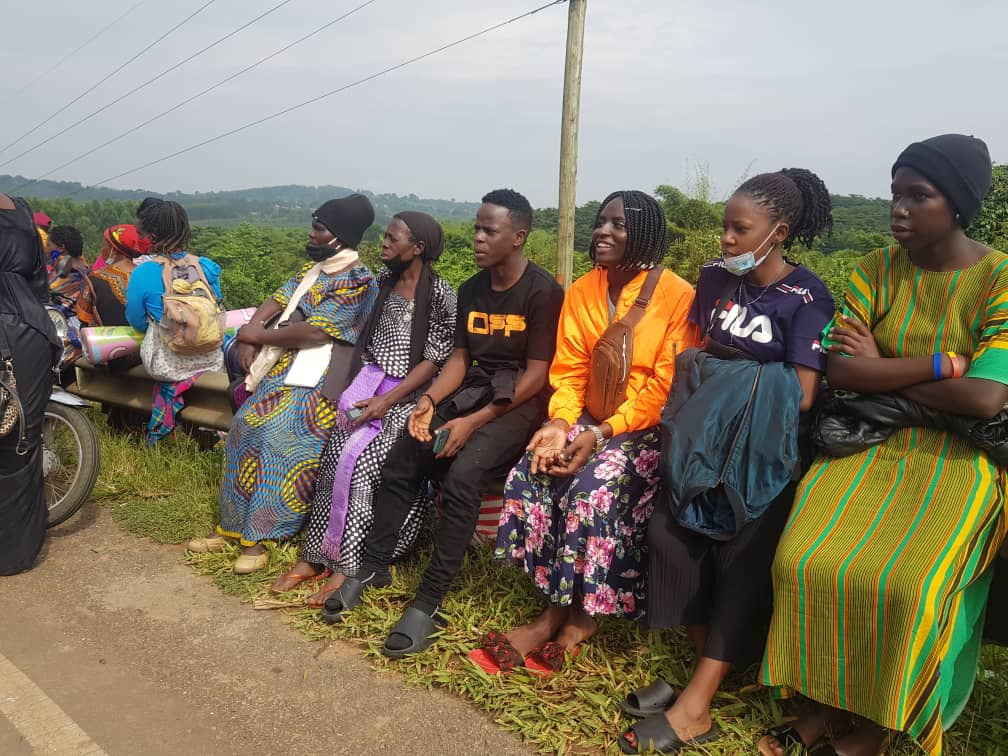 A taxi came and took the deceased. Locals, however, cautioned the taxi driver to be careful claiming that the corpse might be unwilling to be taken to Mityana.