As the nomination for the District Chairperson, Kayunga District Local Council by-election comes to an end; four more candidates have been nominated.
Musisi Boniface Bandikubi (Independent), Muwonge Andrew (NRM), Kamoga Jamilu (Independent) and Waddimba Anthony (DP) join the list of candidates that has Nyanzi Majid (Independent) and Nakweede Harriet (NUP) who were nominated yesterday.
The candidates were declared nominated by the District Returning Officer, Ms. Jennifer Kyobutungi. The nomination exercise will be concluded today, Tuesday November 30, 2021 at 5pm.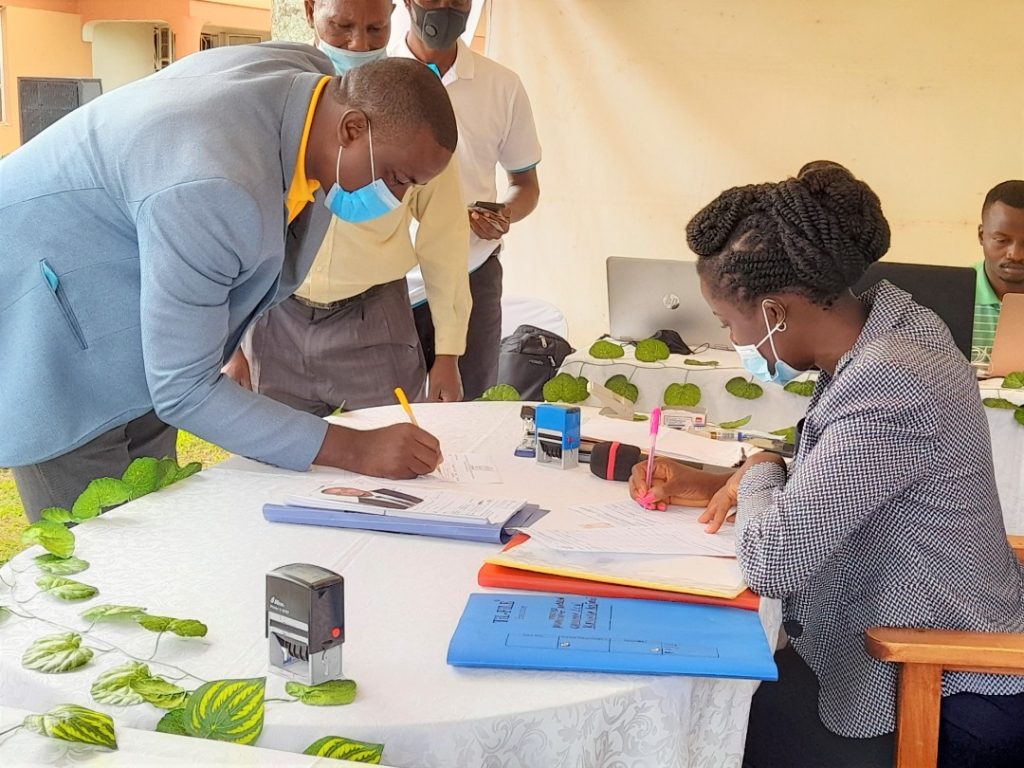 Kayunga District newly sworn in District Chairperson Ffeffeka Sserubogo Muhammed passed on June 16, 2021 in less than a month after being sworn in on 18th May 2021 as the newly elected Chairperson of Kayunga District.
Ffeffeka passed on leaving the position vacant after being alleged to having committed suicide from his country home at Kyebanja village , Kayunga Sub county in Kayunga District.