On Sunday, Black Pirates won their first circuit of the Guinness 7s when they beat Heathens 21-19 in the Main Cup finals of the Rujumba Sevens on Sunday at Kings Park in Bweyogerere, Kampala.
The victory means that Black Pirates now have 77 points (second) on the table but are six behind log leaders, Kobs, with just two circuits to wind down the series.
Black Pirates ran in three converted tries while Heathens also crossed the whitewash thrice but failed to put the second conversion in between the sticks that would have forced extra time.
Conrad Wanyama got Black Pirates going after he touched down off his side's first attack. Skipper Ivan Magomu converted from a tight angle.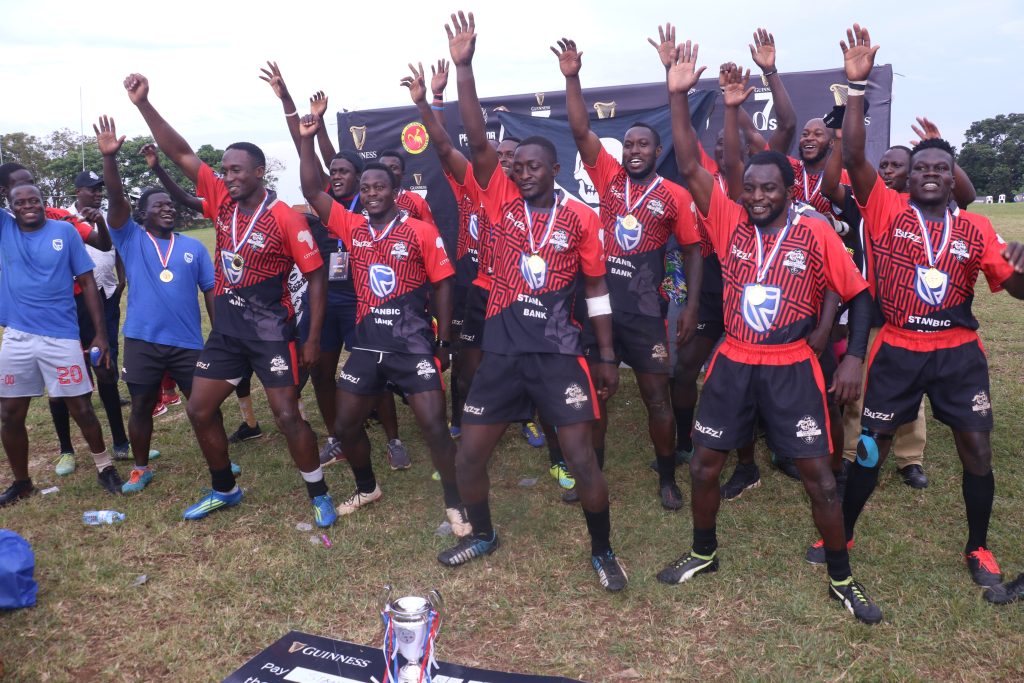 Moments later, Timothy Kisiga's converted try gave the home side a 14-00 lead after he charged past Heathens' bodies near the 22 to slot home just near the sticks. Magomu easily utilized the extras as Black Pirates seemed to be putting the game out of sight for Heathens.
However, Kisiga later made a blind pass that ended in the hands of Heathens' Innocent Gwokto who easily touched down and his try converted.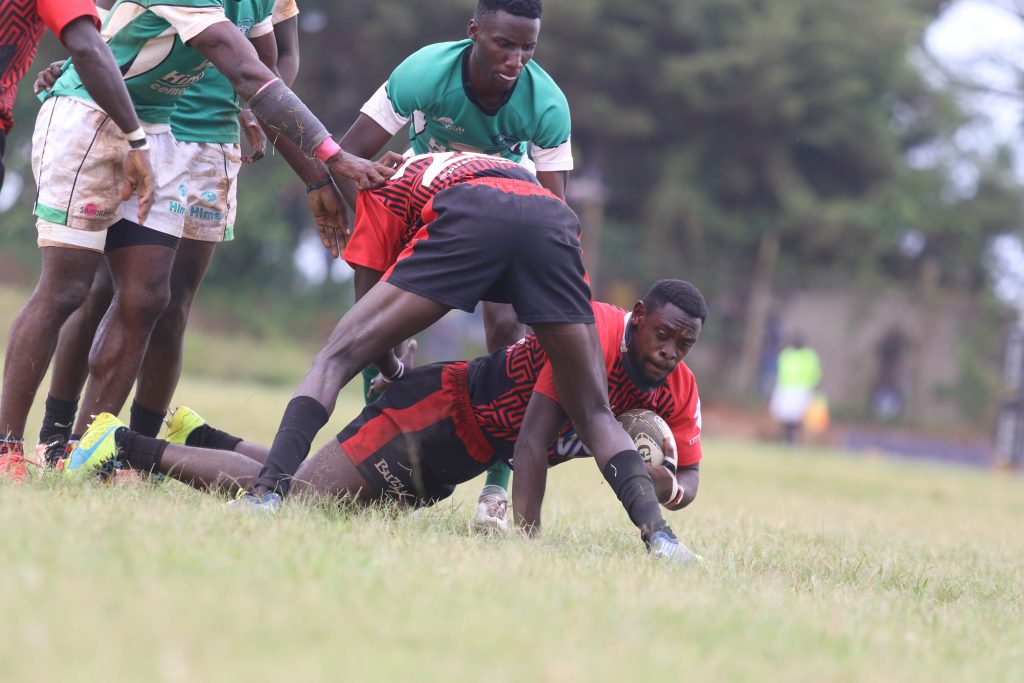 With Heathens' steam seeming to have gathered well, Lawrence Ssebuliba touched down after he kicked the ball near the 22, followed it, and slotted home. A missed conversion meant that Pirates held on to a 14-12 lead at halftime.
Moments after the restart, Kisiga was quick to make amends for his first-half error. He capitalized on Heathens' own line out to touch down, setting the Sea Robbers fan zone on fire following the successful conversion of his try.
Heathens refused to throw in the towel, Ssebuliba once again brought back the side in the green and white back to the game with a converted try to reduce Black Pirates' lead to just two points (21-19).
However, with victory at their grasp, Black Pirates hanged on as they took charge of their territory albeit Heathens invasion from the left-hand flank towards the end of proceedings. 21-19 was the scoreline at full time in favor of Black Pirates.
Black Pirates were awarded a Shs500,000 cash prize for winning the circuit whilst their star Timothy Kisiga walked home with Shs250,000 after claiming the MVP gong.
For Heathens, they lose in their second straight final having beaten Pirates in the semis of the previous circuit only to drop points against Kobs in the final of the Eastern Circuit.
However, earlier in the day, Black Pirates got their revenge against Kobs when they condemned them to a 21-14 defeat in the semis. It was their third meeting in the series with Kobs having triumphed in the finals of the opening two circuits.
Meanwhile, Heathens are third on the series table with 72 points. Buffaloes are fourth with 58 points, four ahead of fifth-placed Jinja Hippos.
After the Bweyogerere do, teams will now brave for high altitude rugby when they embark on a sojourn to Kabale for the fifth circuit of the campaign. Dubbed the Western Circuit, the event will be hosted by Rams at Kabale Stadium.
Guinness 7s Main Cup Results
Quarterfinals
*Kobs 24-05 Impis
*Pirates 31-00 Rams
*Buffaloes 12-19 Hippos
*Heathens 20-00 Sailors
Semifinals
*Kobs 14-21 Pirates
*Hippos 07-17 Heathens
Finals
*Pirates 21-19 Heathens
Guinness 7s schedule.
*1st Leg : 2nd & 3rd October. Warriors/Legends (Central Circuit). Winners: Kobs
*2nd Leg: 9th October. Gulu Elephants/Gulu grounds (Northern Circuit). Winners: Kobs
*3rd Leg: 16th October. Soroti. Rangers/ Soroti Stadium (Eastern Circuit). Winners: Kobs
*4th Leg: 6th/7th November. Black pirates/ King's Park (Central Circuit). Winners: Black Pirates
*5th Leg: 13th November. Rams RFC/ Kabale Stadium (Western Circuit)
*6th Leg: 20th/21st November. BSO/Legends (Central Circuit).