Former Uganda Cranes captain and Mamelodi Sundowns goalkeeper Denis Onyango is aging like a fine wine between the sticks.
Despite being in his late 30's, Onyango continues to prove that he's one of Africa's finest goalkeepers in recent times.
The shot-stopper is growing strong between the sticks. Over the weekend, Onyango pull off some extraordinary heroics as he saved five penalties in the shootout to help his side, Mamelodi Sundowns defeat Cape Town City to win the 2021 MTN8.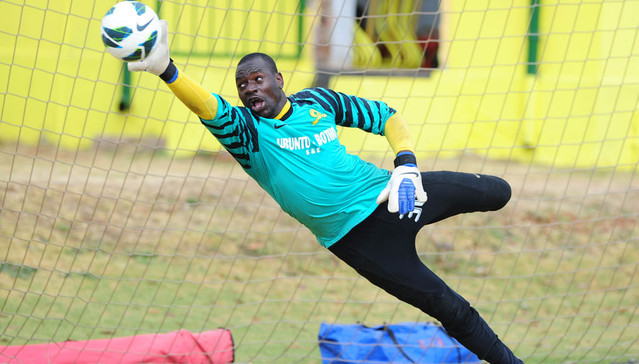 Such a heroic performance made him the second goalkeeper in the world to save five penalties in the same game.
In 2020, Daniel Batz became the first goalkeeper to save five penalties in the same game. He saved a penalty during the 90 minutes against Fortuna Dusseldorf and saved another 4 in the shootout of the DFB-Pokal Cup.
What makes Onyango Uganda's biggest football export

Uganda has a long line of great footballers from the likes of Majid Musisi who was the first Uganda footballer to sign for a European club as well as the first professional footballer to make it to Europe. Other greats include; Phillip Omondi, Jackson Mayanja, and Fimbo Mukasa among others.
What separates Onyango from the other greats is that the goalkeeper is exceptionally decorated.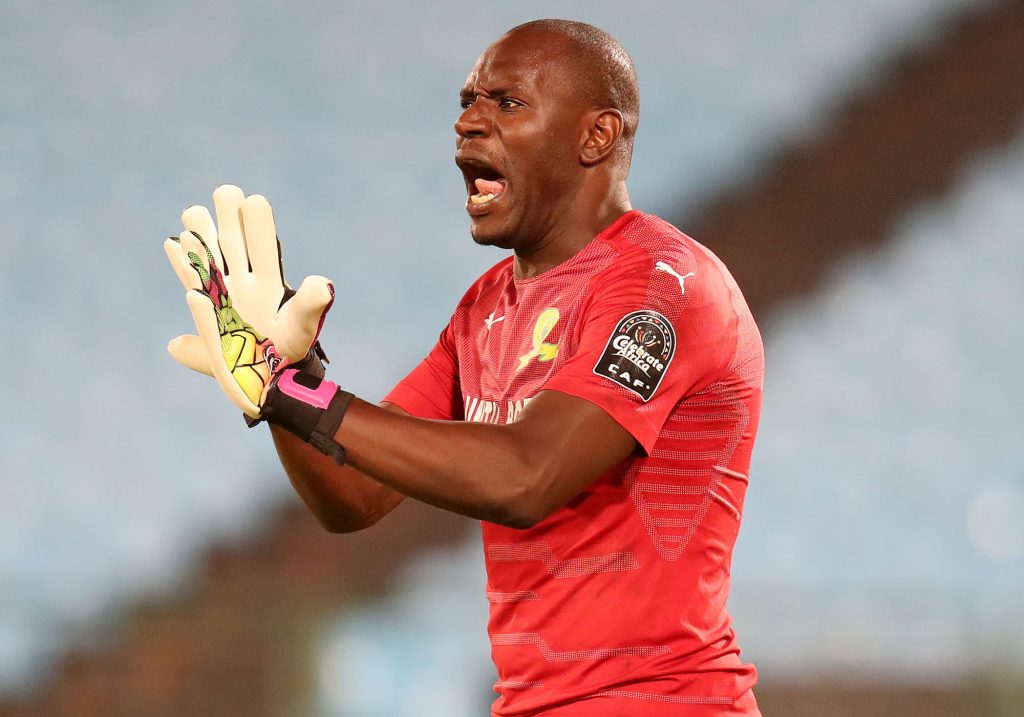 Even before joining Sundowns, Onyango has always been highly rated and considered Africa's finest goalies. His move to South Africa has only cemented the view as he has almost won everything.
Onyango arrived in South Africa in 2006, a year after leaving Uganda's SC Villa for Ethiopia's St George. As of today, he has won over 12 titles.
While at SuperSport, he won three league titles in 2007-08, 2008-09, and 2009-10 before he joined cross-town rivals Sundowns.
At Sundowns, he has gone on to add four more league titles; 2015/16, 2017/18, 2018/19, 2019/20 and 2020/21, the 2016 CAF Champions League, two Telkom Knockout Cups, a Nedbank Cup, Caf Super Cup, and Saturday's 2021 MTN8 Cup.
He is the most decorated foreign player in the history of South African football.
2016, a year that ushered Onyango to the world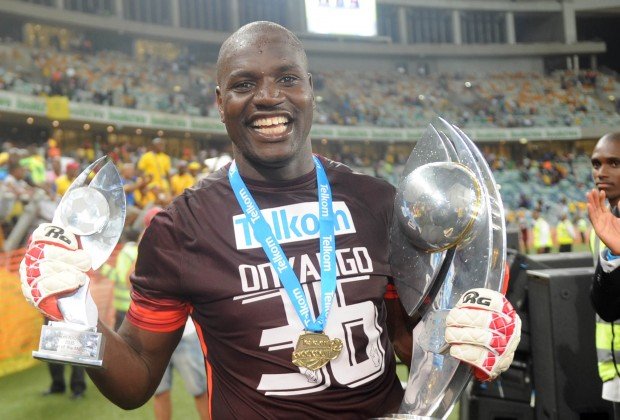 He became the first Ugandan to win the CAF Champions League and the first Ugandan to play at the FIFA World Club Cup.
The same year, the international federation of football history and statistics in 2016 ranked him as the 10th best goalkeeper in the world and was also named the 2016 African-based African player of the year.
And do I need to remind you that Onyango guided Uganda to two straight AFCON appearances?
He went on to win the best goalkeeper in Africa award for 2017 and 2018.
Despite all the above achievements, Onyango is still going strong as his club.