The name Bebe Cool has been synonymous with the concept of flexing ever since time immemorial. From chest-thumping monikers such as Big Size to classic collar popping hits such as Bafudde and self-titled songs such as 2010's Big Size.
The Silent Majority advocate has dominated the entertainment space with his superstar lifestyle, never-ending controversy, and most importantly, unquestionable talent.
In his heydays, he not only shared a stage shirtless, with the other duo that completes the big three, but the trio shared a single mic as well.
In this song, he puts all these ups, downs, shame, and glory that have been his stage show for the past 44 years in a piece of art to celebrate how far his craft has come.
The audio produced by Ronnie Da Don is a club-themed banger that borrows the penmanship of Black skin to primarily reflect on the journey, loosely translated, Gyenvudde.
Bebe Cool looks back at the baby steps and uses them to validate his indestructibility.
With major endorsement deals today and a catalogue of art worth a fairytale, the journey has had its hardships. Big Size confesses to washing clothes for fellow students in school so that his tea could have some sugar. Naysayers, lazy critics, and haters.
The video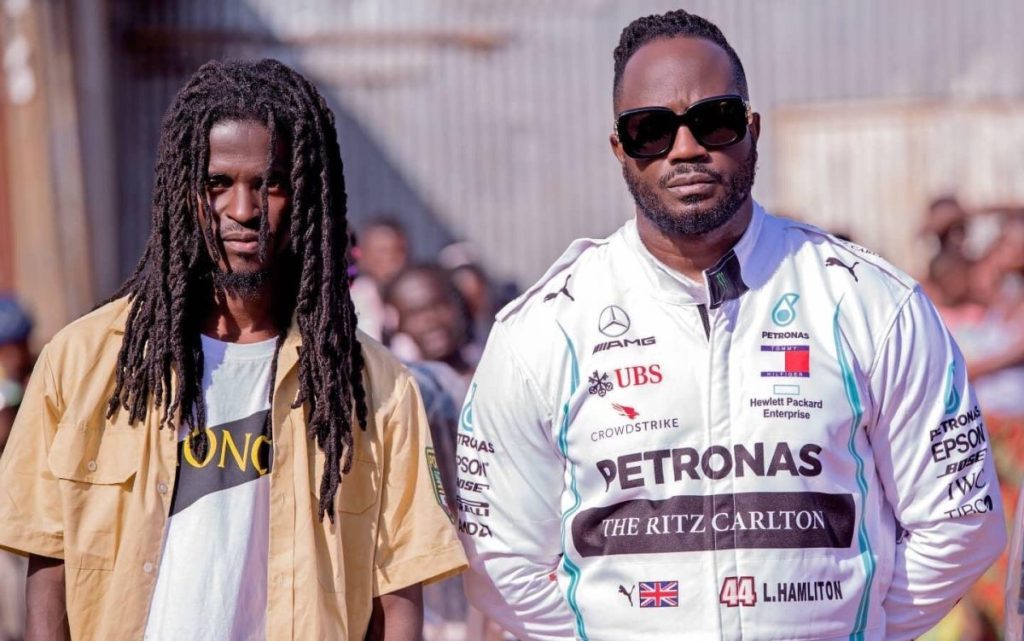 The video is a kaleidoscope of activity. Bebe Cool takes over the streets under the instruction of Ace Daniels and Elly Workz, clad in a symbolic racing suit. The streets bring beautiful chaos to the scene as they marvel at the presence of the superstar. Order is restored by dancers from Wembley Mo's Dance foundation who complement and join Bebe Cool in various dance patterns in commemoration of a journey well walked.
Bebe Cool, however, has more than enough to show for all the blood, sweat, and tears as he calls the fourth estate for a press conference just to display his blinding collection of Silverware.
Moses Ssali is yet again a very strong contender for his own list. The work is evident.