A team of bomb experts has been dispatched to Lungala, along the Kampala-Masaka highway, after a deadly explosion occurred on a bus belonging to Swift Safaris Bus company under registration number UAU 989T, at around 5 pm. The bus was traveling from Kampala to Bushenyi.
So far one person has been confirmed dead and several other victims including injured persons being evacuated from the scene.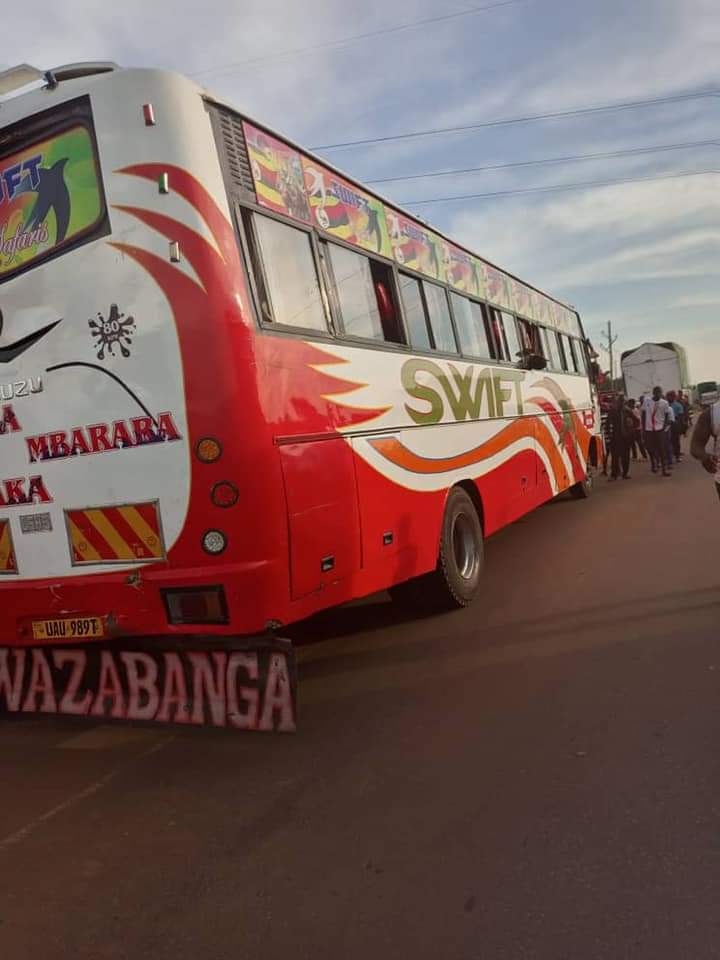 The explosion comes three days after the bomb attack in Komamboga.
The scene has been cordoned off pending a thorough assessment and investigation by the bomb experts.