Following singer Bruno Kiggundu better known as Bruno K's war with his former music label, Black Market Records, veteran singer Moses Ssali alias Bebe Cool has come out to offer a masterclass on why musicians and record labels fall out.
Bruno K accused Black Market Records label of monetizing his YouTube channel. He said he used to earn $1000 (Shs3.6 million) before joining the record label but when he joined the label, he started earning Shs20,000 from his channel.
He also said that he never signed any contract with them to have rights to his old music as they say and claim.
Matooke Republic went forth to have an exclusive interview with Gagamel boss, Bebe Cool, extrapolating on why musicians fall out with their record labels.
In a long chat, the veteran singer told Matooke Republic that artists and record labels fall out because the artists are not aware of their rights and the managers are not aware of their limits.
"The thing is very simple. Like any other business that is not well structured, you find a lot of disagreements then they fall out and it's because the artists are not aware of their rights and managers are not aware of their limits," said Bebe Cool.
He also believes that some managers take artists for granted by offering them unfair dealings due to lack of good structures.
"These are some of the things which we were sorting out in Gulu. The structures must be able to provide an understanding and take managers, record companies, and artists into seminars so that they can learn and get the knowledge they need before getting into dealings," Bebe Cool said.
He added; "Some record labels like Black Market are new in the industry so they have not studied and done enough research on the industry. So, Bruno K, has expectations. The label is new it also has expectations. So, the basis is not because they don't want to fulfill but because they didn't do good research to see whether the legalities put in the contract were achievable."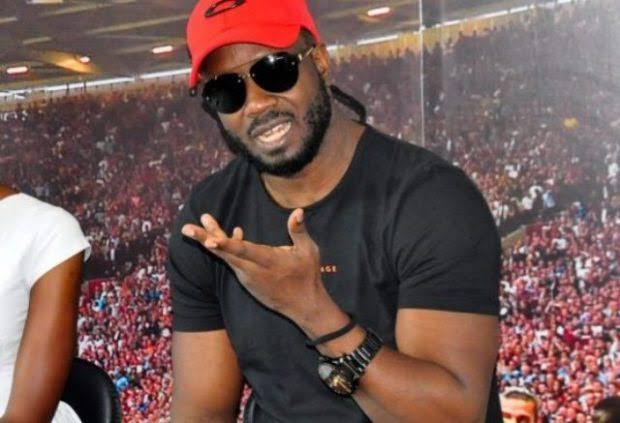 The veteran singer urged artists to go for labels or managers that have been tested and proven.
"I think you see people like Jeff Kiwa, Swangz Avenue, and Gagamel have been in the industry for so long so are the trusted people you can deal with.  I am also getting into contract obligations with artists and I was supposed to do that about two years before covid.
I paused all contracts because I don't think it was a viable time to do any contract with anyone during this period of time," he explained.
We also went ahead and asked the Make a wish singer to give a reason why he has never been signed to any record label.
"I am not signed under any record label because I have an opportunity to build one. Most people are mistaken about our country Uganda. Uganda is the country of opportunity. The fact that there is no record company is an opportunity for someone to start one.
Why are you waiting for someone to start one, the fact that you're a big artist and not signed to a record label, it's your opportunity to start one. That's why I was even not interested to be signed and even if you ask me now to sign with big companies in America I can't because they don't understand my market," Bebe Cool said.
"You have seen Nigerian artists go out of the market every time they sign contracts with these big American labels. You don't hear about them again for example P Square, Tiwa Savage, D'Banj among many others. Everyone who wakes up and signs a contract with those companies is eventually wiped off the market. Wizkid was doing far better before signing," he added.