Indeed God works in mysterious ways! Comic socialite Bad Black real name Shanita Namuyimbwa has been unveiled as the new Victoria University Brand ambassador.
The unveiling has been conducted today at the University premises by Dr. Lawrence Muganga, the university's vice-chancellor.
Bad Black will be marketing the university for the next year as per the agreement.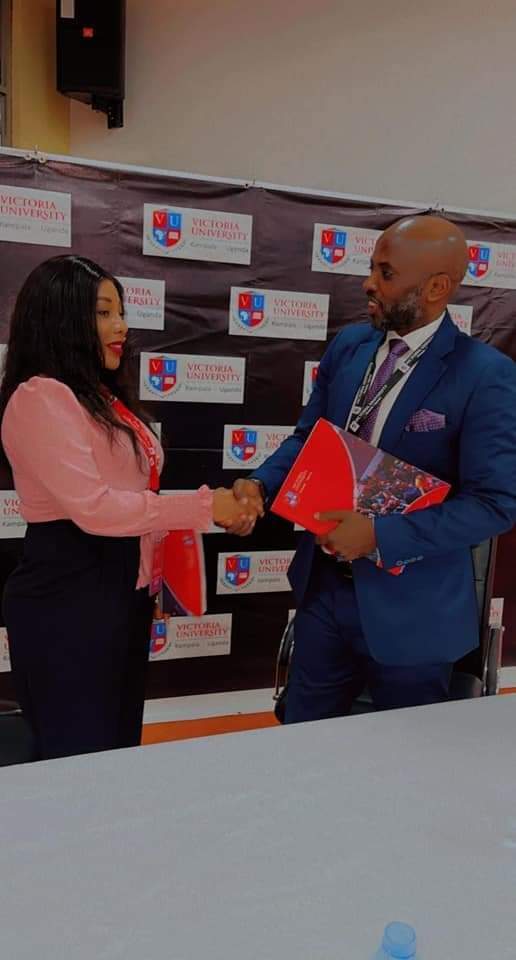 The University was started in 2010 before it was acquired by the Ruparelia Group in 2013.
While other learning institutions are closed, Victoria University has been holding online teaching classes for all its students.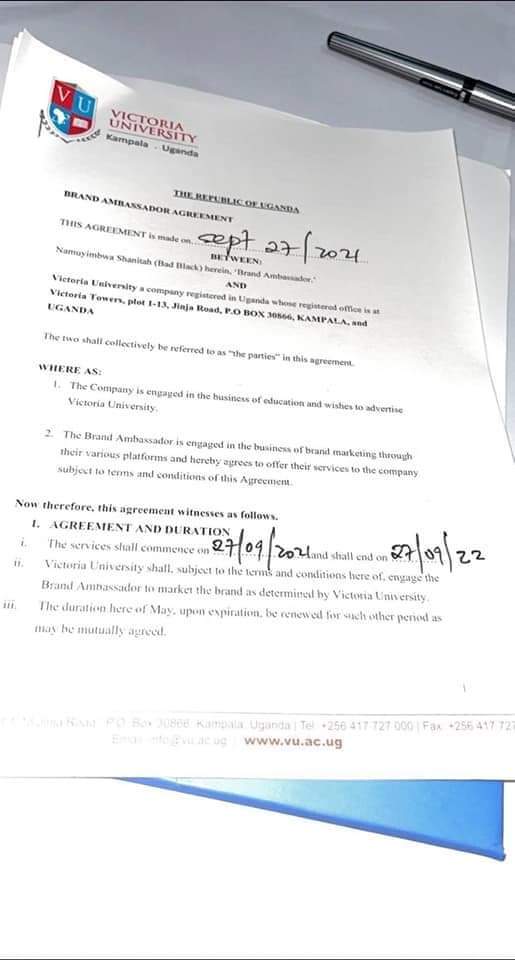 VU pioneered an e-learning platform for its scholars after it acquired a permit from National Council for Higher Education (NCHE).