Two young girls one aged about 8 years and another about 4 years have been rescued alive from the rubble following the sudden collapse of a building around Kisenyi Bus terminal in Kiganda zone.
The two girls have been rushed to Mulago Hospital for treatment.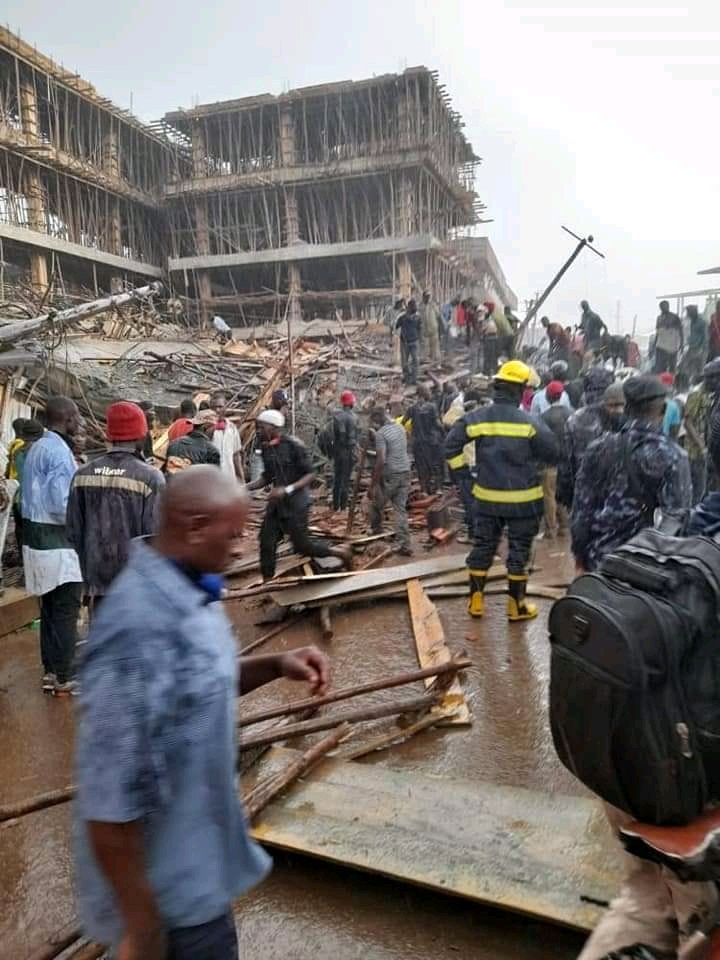 Uganda Red Cross rescue services team, Police and Fire Brigade are on ground carrying out the extrication process for people stuck under the debris.
Luke Owoyesigire, the Deputy Kampala Metropolitan spokesperson has revealed that six people have been confirmed dead, Among those confirmed dead are five male and one female
By presstime, the rescue crews were continuing to comb through the pile of debris in hopes of finding survivors.