After almost two months abstence, Jacob Oulanyah is today chairing parliament's plenary sitting for the first time. And on his return, Oulanyah has proposed to the House that the legislators should focus on holding debates that add value to the Uganda they want to see.
"I want a debate where members will come and speak their lungs out remembering the people who sent them here," said Speaker Oulanyah.
Oulanyah reminded MPs that when he took over the office of the Speaker, he made them aware that the 11th parliament has to be different from the previous parliaments.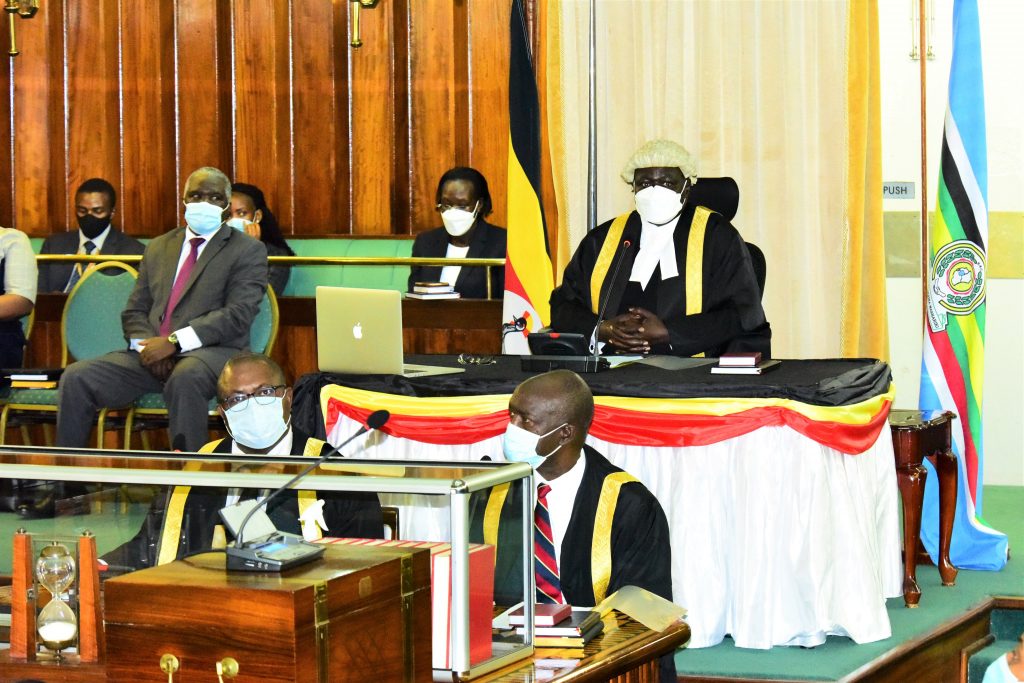 "We agreed at the beginning that this is going to be a different parliament and one that focuses on the things that affect the people and not what affects us," he said.
He urged MPs to deeply gather information before standing on the floor of parliament to raise any issue.
"You will not speak if you have not done research; it must be evidence based. The era of gambling with speeches is over. Let us do research;the era of throwing figures and statistics whose sources are us is over.
Let us work, the society is watching and watching keenly what we are going to do. They are waiting," he said.
Its during the sitting that Oulanyah introduced the new Clerk to Parliament, Hon Adolf Mwesige who is sitting at table for the first time since his appointment to the position.
The House also observed a moment of silence in honour of the late Pecos Kutesa and the late Maj Gen Paul Lokech.