Opposition strongman Robert Kyagulanyi alias Bobi Wine has revealed that he was invited to attend the Inauguration ceremony of Zambia's new President Hakainde Hichilema which has been held today.
He however discloses that his efforts to travel were frustuated by a group he promises to disclose later.
"Last night, I communicated to President Hakainde's Inauguration Committee and expressed deep regrets for not attending this momentous event, after all efforts to travel to Zambia were frustrated. I'll issue a detailed statement on this," Bobi Wine said in a post on social media.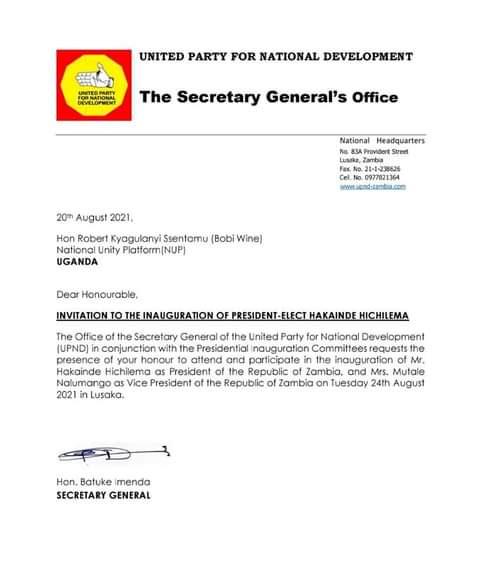 He added, "I remain very grateful for the invitation."
The presidential hopeful congratulated President Hichilema for peacefully asumming office from President Edgar Lungu.
"I congratulate and thank President Lungu for according his nation a peaceful transition. It takes decency and character for a leader to graciously accept an election defeat and bow to the will of the people. You have set an example which should be emulated by other leaders," he said.
Bobi Wine applauded the people of Zambia for showing the way that leadership can change without sheding blood.
"It is our duty as a generation to ensure that peaceful transitions become normal on this our continent. God bless Zambia. God bless Uganda. God bless Africa," he noted.