A four-storey building has collapsed in Kitebi, Wankulukuku this morning, killing one construction workers and reportedly trapping three others.
The curved building was still under construction. According to residents, the building collapsed in the night at around 12am.
"We thought it was an earthquake but only to wake up, the building had collapsed," said one of the residents.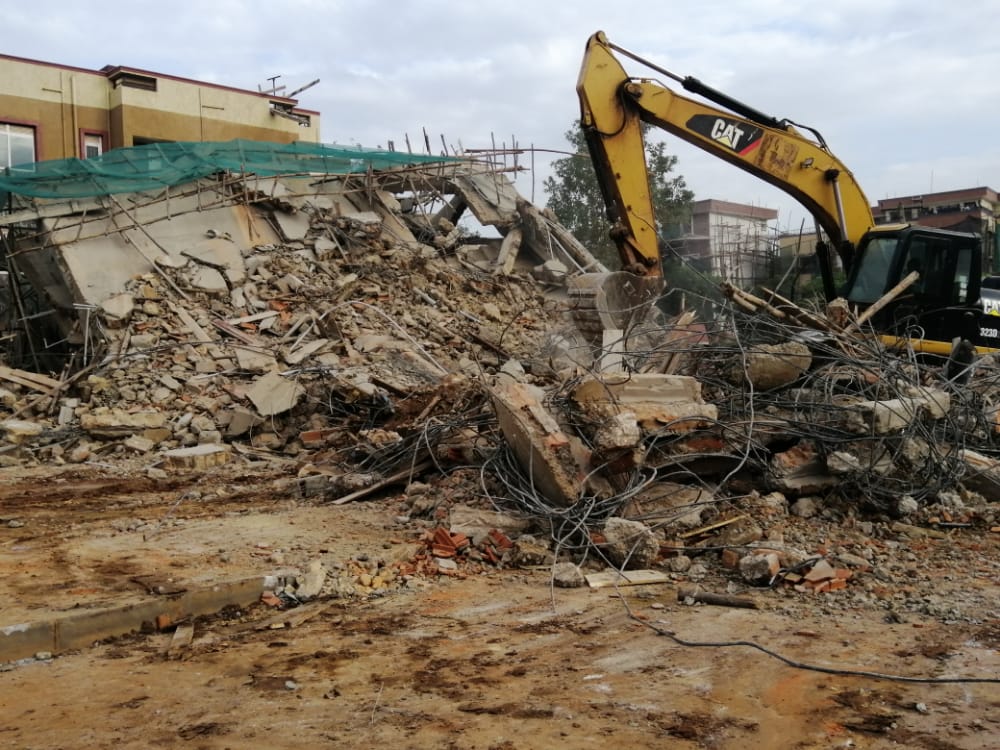 "They have so far recovered one person. We expect that three more people are down there as police has only recovered their phones," he added.
Residents have criticized KCCA for not inspecting construction site as they claim that the building collapsed due to use of substandard materials.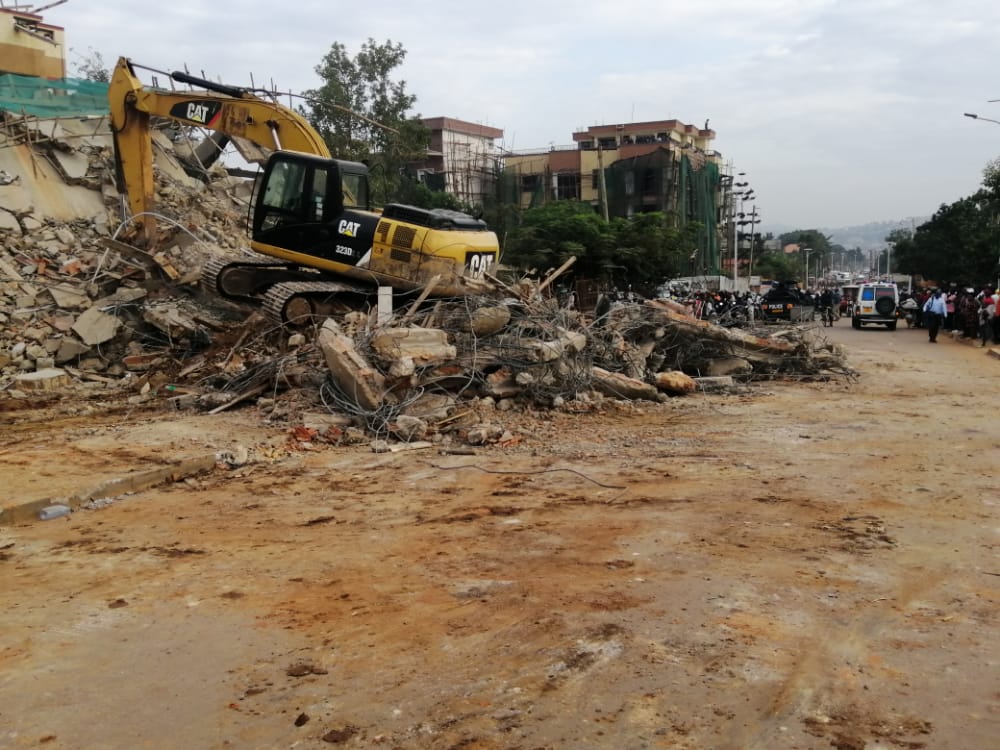 By press time, different authorities were already on ground to assess the cause of the accident with police excavators searching to see if more people are trapped under. We shall keep you updated