Mukono Municipality Member of Parliament, Hon Betty Nambooze has hit at the current leadership of parliament barely three months since they were sworn in to steer parliament for five years.
According to Nambooze, Parliament under Speaker Jacob Oulanyah and Deputy Speaker Anita Among is an orphan at the moment as they have shown that Rebecca Kadaga left behind a big gap for them to fill.
"The current speaker at the moment, Anita Among is green about parliamentary business yet Oulanyah, whom many thought would be the best replacement for Kadaga is not in good health much as government is still reluctant to inform the public," says Nambooze.
She claims that though it's possible to fill Kadaga's shoes, it will take some time for government to model a person that fits Kadaga's personality.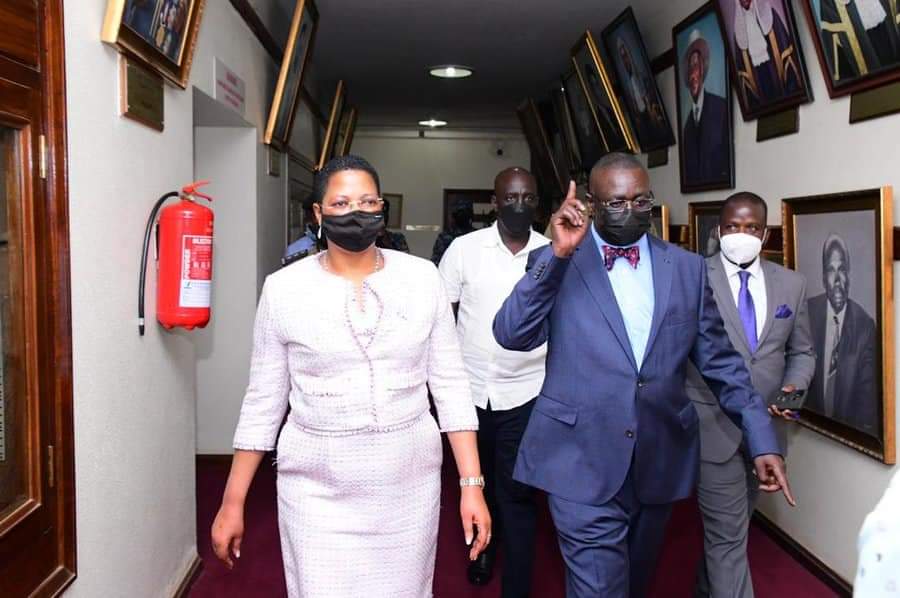 "Whereas Kadaga's shoes are too big to fit any other person, building a replica of Kadaga isn't impossible. Kadaga has been the President of the Commonwealth Parliament; made up of 53 countries, for anyone to gain such confidence they need exposure.
If we are to build our Deputy Speaker, Anita Among to the level of Kadaga, we would have to sponsor her to visit other countries to see how work is done," she says.
Kadaga was Deputy Speaker for 10 years before becoming Speaker. She has always been applauded by both opposition and the regime for her good leadership skills while conducting business at the August House.