The National Men's Basketball Team, the Silverbacks have finally got a boost that they will make it to the AfroBasket Tournament due to start on August 24 in Kigali, Rwanda.
Last month, the team qualified for the tournament but they have been unable to enter camp and start preparations as the local basketball governing body, FUBA decried of having no funds.
Government through the National Council of Sports has today handed over a tune of $93,506 (about Shs330 million) to FUBA as funding to Silverbacks for preparation and participation.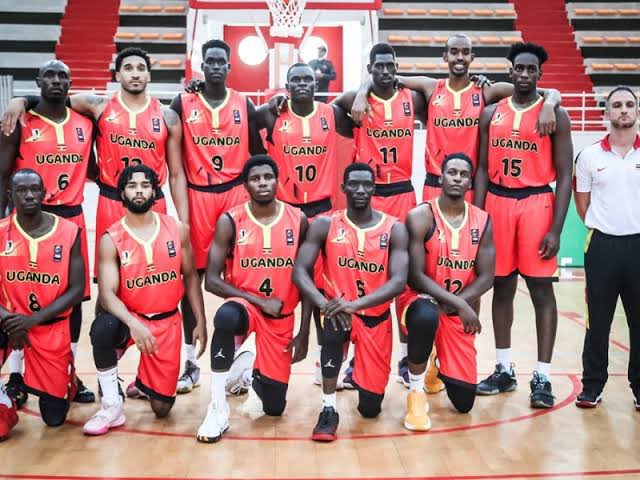 The money wrapped in a sack was delivered by NCS General Secretary, Bernard Ogwel to the FUBA President Nasser Serunjongi. The Silverbacks will set off for Kigali tomorrow and immediately start residential training.
Uganda is posed to play in the 16 nations tournament from August 24 to September 5 at the Kigali Arena. Uganda is pooled in Group D with Senegal, Cameroon and South Sudan. First game for the Silverbacks is on August 25 against Senegal.
"I know what we are capable of, we have assembled the best team ever and our goal is to finish in the Top 8, in the quarterfinals of the AfroBasket," said Serunjogi.
The Silverbacks are ranked 13th in Africa. The team is expected to field 10-locally based players and two from abroad.