On Tuesday, photos of the Kabaka of Buganda Kingdom Ronald Muwenda Mutebi II circulated on social media after he landed in Berlin Germany where he was welcomed by some of his subjects.
The photos attracted several speculations with some saying he was rushed to Germany after being diagnosed with throat cancer.
It's after such speculations that the Prime Minister (Katikkiro) of Buganda Charles Peter Mayiga has come out to explain why the Kabaka travelled to Germany.
Mayiga says the Kabaka Mutebi travelled specifically for two reasons with one being to inspect the activities of his Kabaka Foundation in Germany where he will meet different subjects.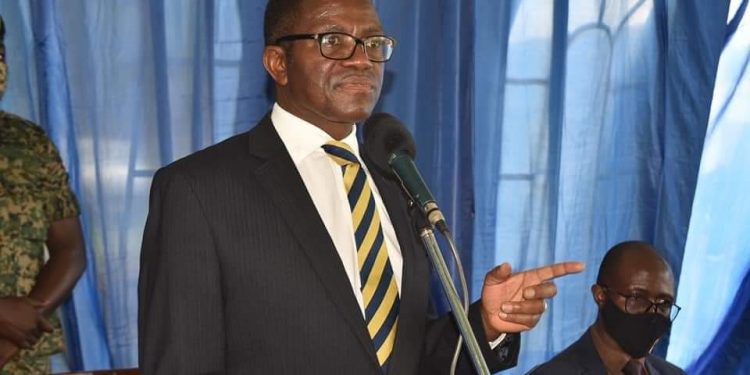 He reveals that the Kabaka will also spare time and visit medical experts in Germany for medical check-ups.
In April this year, Mayiga revealed that Kabaka Mutebi was suffering from allergies. This was after backlash from the public who accused the Buganda officials for not doing enough as the Kabaka appeared on his 66th birthday celebrations looking unwell.
The Katikkiro further stated that the Kabaka's health was being managed by medical experts.
"Ssabasajja is being treated by specialised doctors and we are optimistic that he will be fine."
Since then, the Kabaka has rarely appeared before the public. Even during his 28 coronation ceremony earlier this month, the King looked weak.