Peruth Chemutai 'did it', can Winnie Nanyondo also 'did it' today in the women's 1500m final schedule to start at 3:50pm (EAT)?
Nanyondo's 'kiganda' dance after qualifying for the final earlier this week showed how she badly needed to attain a spot in the finals. The milestone meant her dreams of scooping an Olympic title are valid and today is the D-day. She qualified second in Heat 3.
The final will have 13 contestants and Nanyondo's medal chances look slim as six of her competitors have better personal bests.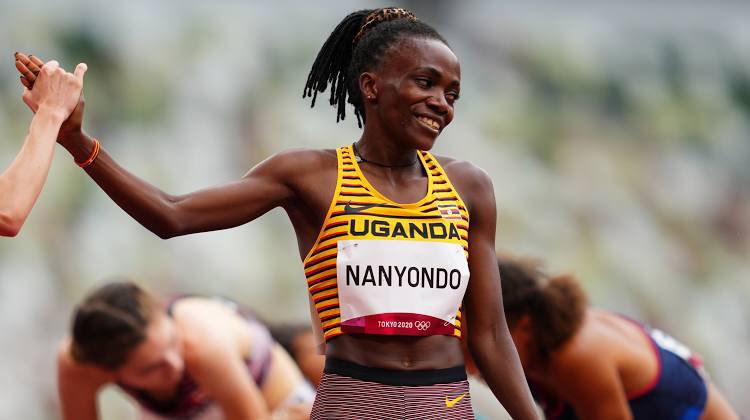 Netherland's Sifan Hassan who fell down in the qualifiers before pulling a great comeback to win the heat is tipped to scoop gold. Kenya's Faith Kipyegon is looked at as her only biggest rival. This means Nanyondo can only dream of a bronze unless otherwise.
Sifan is ranked number one in the distance, Kipyegon is ranked third while Nanyondo is ranked seventh.
Nanyondo should pick inspiration from Chemutai and become the second woman to win Uganda an Olympic medal.
We wish you the best Winnie Nanyondo!!