Ugandan weightlifter Julius Ssekitoleko who went missing in Japan after his dreams of taking part in the Tokyo Olympics were shuttered, has been released on Police bond.
His release comes six days after he was arrested at the Entebbe International Airport and detained at Jinja Road Police before he was yesterday transferred to Kabalagala Police Station.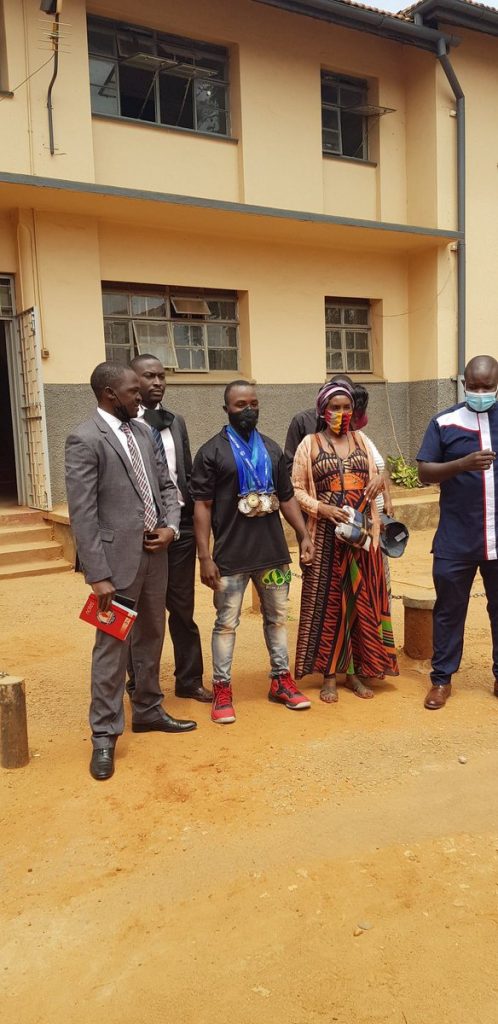 According to the police bond, no charges have been brought against him.
His family through their lawyers Wameeli and Company Advocates petitioned the High Court demanding for unconditional release. They threatened to sue the Attorney General, the Director Criminal Intelligence and investigation and the Directorate officer in charge of Jinja Police station.
And earlier today the High Court Judge Boniface Wamala allowed the family to file a case seeking to compel the police to state why Ssekitoleko should not be freed, several days after he was first detained.