Many always say, for every African footballer's age you know of. Add at least 10 years to that figure to get his real age.
Gabonese Player, Guelor Kanga, is currently under investigation by Confederation of African Football (CAF) for an alleged identity fraud after discovering that Guelor Kanga who claimed he was born in 1990 (31 years ago) reportedly lost his mum in 1985 (36 years ago).
Guélor Kanga is a professional footballer who plays as an attacking midfielder for Red Star Belgrade and the Gabon national team.
Guelor Kanga who is originally from Congo was petitioned by CAF after the Congolese Football Federation (FECOFA) launched a complaint against Gabon for fielding in a player who frauded his identity.
FECOFA believes that Guelor Kamga whose current passport shows he was born on September 1, 1990 in Oyem, is in fact Kiaku Kiaku Kiangana who was born on October 5, 1985 in Kinshasa, DRC.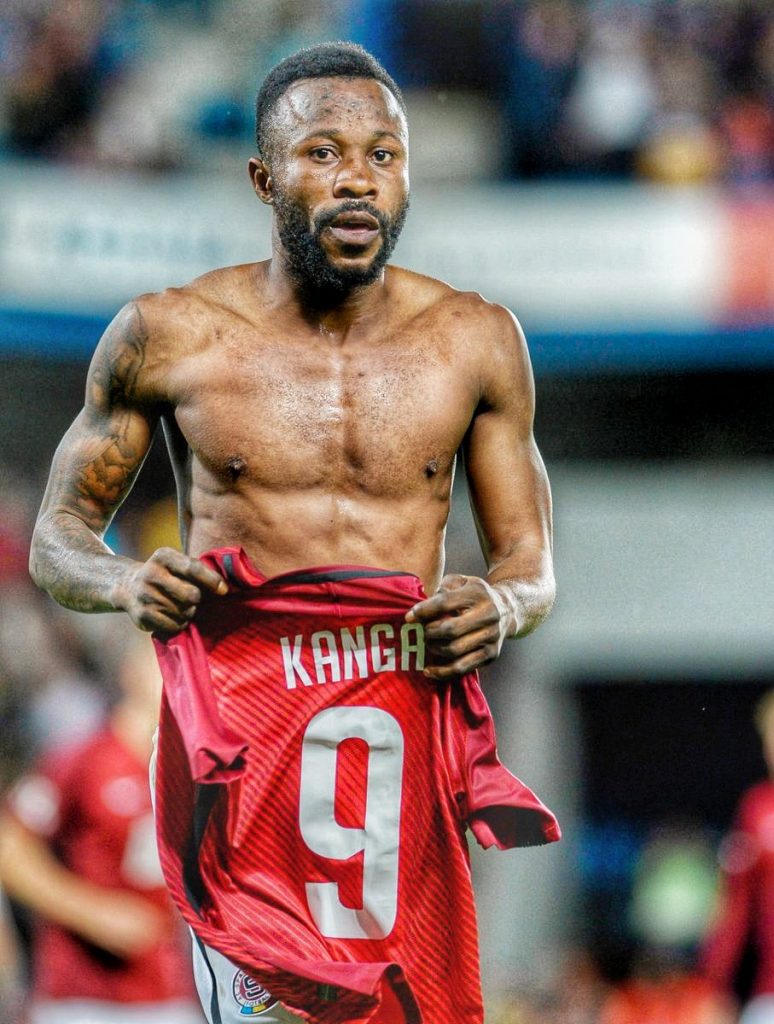 The Congolese are convinced the Belgrade Red star forged his identity when he arrived at the Gabonese second division club GBI.
According to them, there is no way the player would have been born in 1990 if his mother died in 1985 unless she resurrected and gave birth to him, which is clearly not possible.
If the player is found guilty, the Gabonese Football Federation could be charged with forgery concerning the administrative documents presented by its player and non-compliance with the FIFA procedure relating to his change of sporting nationality, when he moved from Congo to Gabon.
These irregularities could possibly lead to a disqualification of the country from the African Cup of Nations (AFCON) 2022 which is scheduled to hold in Cameroon and a suspension for the next two editions of the same AFCON.