As the Muslim community across the world get ready for the forthcoming Idd Al-fitir, that marks the end of the month of Ramadhan, a concerned Ugandan Muslim Fahad Mading Mwanga has petitioned the government to declare the day after Idd Al-fitir a public holiday.
In his petition, Fahad urges that since Christians also enjoy Good Friday, Easter Sunday and Monday then Christmas and Boxing day, he claims Muslims should also be given enough time to enjoy the merry making.
"It difficult for us to travel to the village since Idd is just one day. And those that are formerly employed have to be at work the following day," Fahad says in his petition.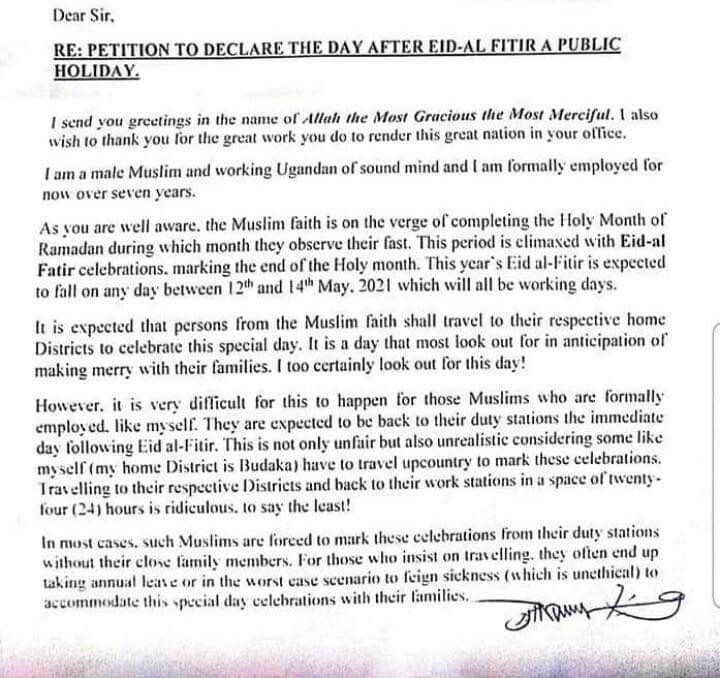 He adds, "Muslims are forced to mark Idd from their work stations without their close family members. For those who insist on travelling end up taking leave or worst scenario pretend to be sick and get a day off."
This year's Idd is expected to fall on any day between 12th and 14th of May 2021.