Buganda Kingdom Prime Minister Charles Peter Mayiga has given an update on Kabaka Ronald Mutebi II's health condition.
While addressing a meeting at Mengo this morning, Mayiga said that Kabaka is receiving the best care and has steadily improved.
"Kabaka is still sick but improving," said Mayiga urging the public to continue praying for him for a quick recovery so that he can enjoy more years leading the kingdom.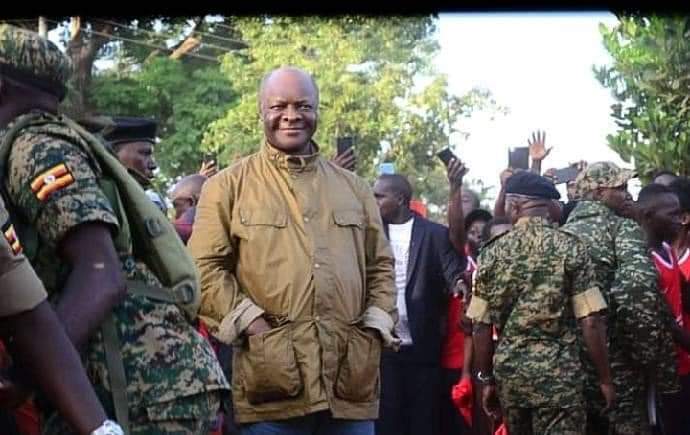 Kabaka's health became a public concern when he appeared before the public during the celebrations to mark his 66th birthday on April 13. He looked frail.
Mayiga then announced that the Kabaka was suffering from an allergy and was receiving the best care.
However, the public accused Mayiga of collaborating with Buganda's enemies hence the reason why they have reluctantly refused to airlift kabaka to go abroad for special medical treatment.
The Kingdom issued another statement warning about the continued speculations on Kabaka's health condition.
Sam Dick Kasolo, Kabaka's press secretary said the enemies of Buganda are utilising the situation to instigate hatred among Kabaka's officials, especially Katikkiro Mayiga.
"There is a clear discernible plot by those enemies of Buganda to use this opportunity by creating rifts among the people of Buganda and undermining the Kabaka's officials, especially Katikkiro Mayiga," Kasolo said in a statement.