Known for blessing our timelines with lovey dovey photos and publically showering each other with affection, the Ssebunyas continue to give us couple goals.
However the much adored photo-shoots might stir up trouble for the couple as the pictures are beginning to anger some staunch Muslims.
A few days back singer Rema and her husband flew out to Dubai, United Arab Emirates, to celebrate Rema's 30th birthday on 24th April and have since then shared charmingly beautiful pictures and videos of their trip on social media.
In one of the said social media posts, Rema is seen kissing and having a nice time in bed with hubby Hamza in broad daylight.
This seems to have angered several Muslim leaders who have been vocal about the posts and condemned the couple's behavior being that they're both Moslems and this is Ramadhan.
While speaking live on the local television Wednesday night the Muslim clerics said that Rema and Hamza are going against Allah's will in Ramadan where they are expected to be humble and draw closer to the Almighty in fasting.
"We know Rema and Hamza are muslims but what they are doing is un-Islamic. Their romantic trip in Dubai during the holy month of Ramadhan is against the Islamic teachings," Sheikhs said on a local television.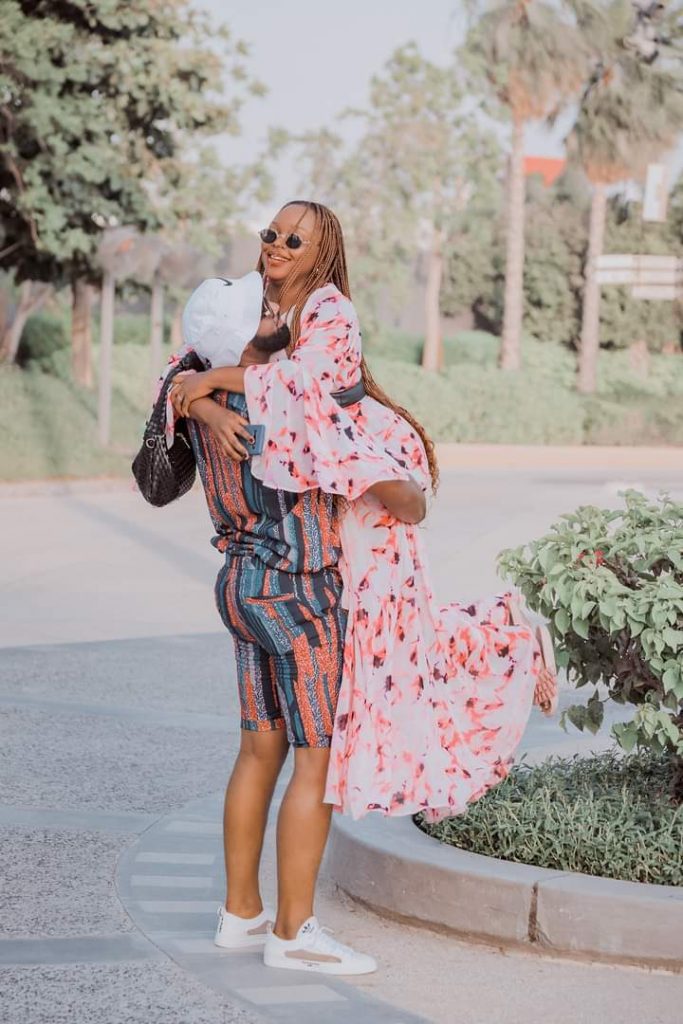 They went ahead and said that it is immoral for them to share romantic footage as it is highly improper during Ramadhan.
"You dress indecently, involve yourself in romantic acts then you put the photos social media for everyone to see. You may think you hurting some people but your hurting yourself. Even us we have our wives, what Rema and Hamza are doing we can also do but we respect our religion," they said.
"So every mistake or sin they do openly especially during this holy month, makes them grave sinners. If they had just gone to Dubai to rest, it would have been fine but going there to celebrate a birthday most especially during this period is not permissible at all. And most importantly, they are not the first people to fall in love, they should not be over excited, they are just ignorant," the Sheikhs added.