National Unity platform (NUP) leader Bobi Wine real name Robert Kyagulanyi has vowed to end President Yoweri Museveni's four decade rule even after he's sworn in.
Museveni will swear in for the sixth term next week on Wednesday, May 12 at Kololo Independence grounds.
While meeting NUP leaders from Mbale, Bukomansimbi, Kayunga and Kyotera at the party headquarters in Kamwokya, Bobi Wine said it is their responsibility to remove Gen. Museveni who he claimed was illegally declared winner of the January 14 polls and establish a government for the people.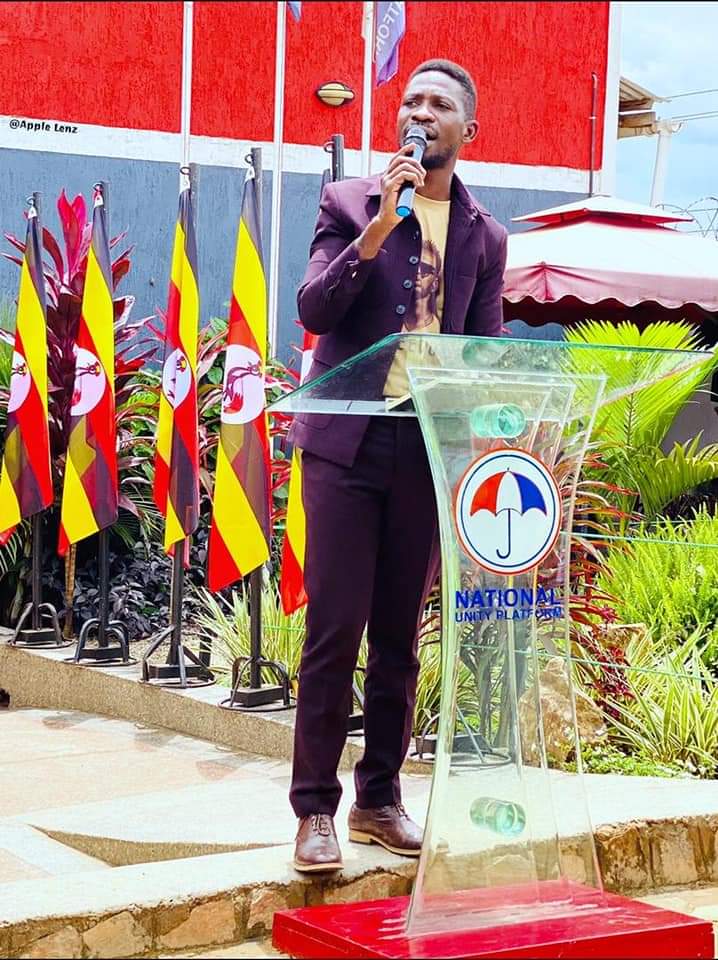 The former presidential candidate insisted that even with the illegalities in the elections he won Museveni with 54.19% of the votes. He claimed that he's the 'true' president elect of Uganda.
Bobi Wine said that though Museveni is going to be sworn in, they are focused on the goal of removing him from power.
"We removing Museveni even after he's sworn in," said Bobi Wine.
He added: "The current persecution I face is as a reason of deciding to take on the dictator, but is very unlucky because he now faces challengers who have risked it all and will continue risking it until Uganda is free."