Controversial Lawyer Male Mabirizi has petitioned Vision Group Board seeking access to 'everything' that led to the appointment of Don Wanyama as the Vision Group Chief Executive Officer (CEO).
In his letter addressed to the Secretary of New Vision Printing & Publishing Company LTD, Mabirizi wants access to all correspondences, proceedings and decision of the Board of Directors in the appointment of Wanyama.
Mabirizi asserts that he is suspicious in the way Wanyama was appointed as the job was not advertised as mandated by law on all government jobs.
"Since the job was not advertised, and since the said Don Wanyama was a political propagandist of none other than a man who has ruled the country for 35 years without regarding to rule of law since he captured in 1986," reads Mabirizi's letter in part.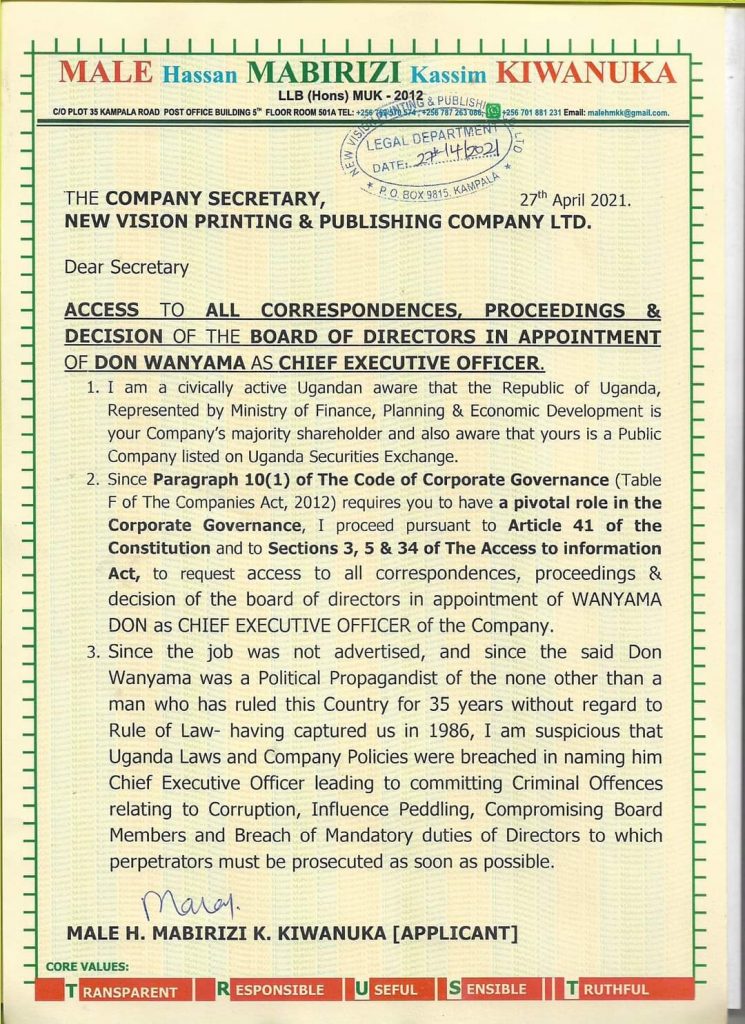 With such, Mabirizi claims that Uganda Laws and Company policies were breached in naming Wanyama the CEO.
This month on April 14, Presidential Press Secretary Wanyama was officially named as the new CEO of Vision Group replacing Robert Kabushenga who announced his resignation from the position in February. Kabushenga kept the job for nearly 15 years.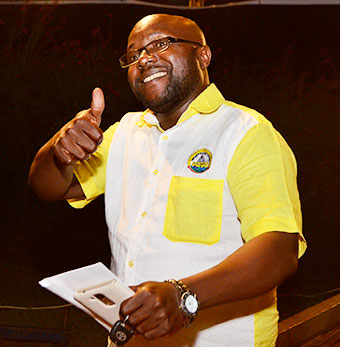 The former Managing Editor for Daily Monitor is said to have beaten competition from New Vision Chief Editor Barbra Kaija, Next Radio general manager Marcus Kwikiriza, Red Pepper's Rugyendo Arinaitwe, former Deputy General of the External Security Organisation (ESO) Emmanuel Ewaku Allio many others.