This week on Monday, Uganda Police Force unveiled new police uniforms for traffic officers. They ditched their all-white uniform and introduced khaki with a white cap and belt.
As usual Ugandans having been making fun of the changes with many comparing the new uniform to the 1960's police attires when Uganda had just got independence.
AIGP Asan Kansigye, the Political Commissar in police who presided over the unveiling of the uniforms insists that the officers are happy with the changes as they were all consulted before the changes were put into consideration.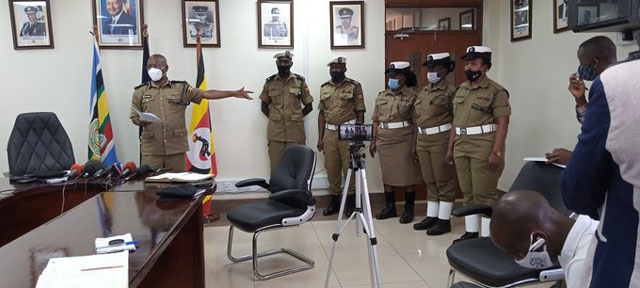 Kansigye also says that the move ought to end rampant corruption that has tainted the all-white uniform.
"I have warned all traffic officers and their commanders not to taint and denigrate our new traffic uniform corruption. That must end with all-white uniform. Any traffic officer indulging in corruption will be dismissed," says Kasingye.