A year ago, businessman Sulaiman Mbuga alias SK Mbuga launched a Television dubbed STV. While opening it, Mbuga said that unlike some other TVS that poach already established presenters, STV was going to groom its own presenters and he has so far kept his word.
Matooke Republic had an interview with one of STV's presenters Fifi Parker whose fashion sense and signature short hair look is slowly but surely drawing viewers to STV. Known for his thirst for women, Galaxy Fm's Dj Nimrod openly confessed on air how he crushes on Fifi Parker.
She hosts the Lunchplay that runs from Monday to Thursday midday to 2pm. In the Interview she told Matooke Republic what makes her unique, described her fashion style, who dresses her up, responded to DJ Nimrod's crush on her, how she wanted to be a model and so much more.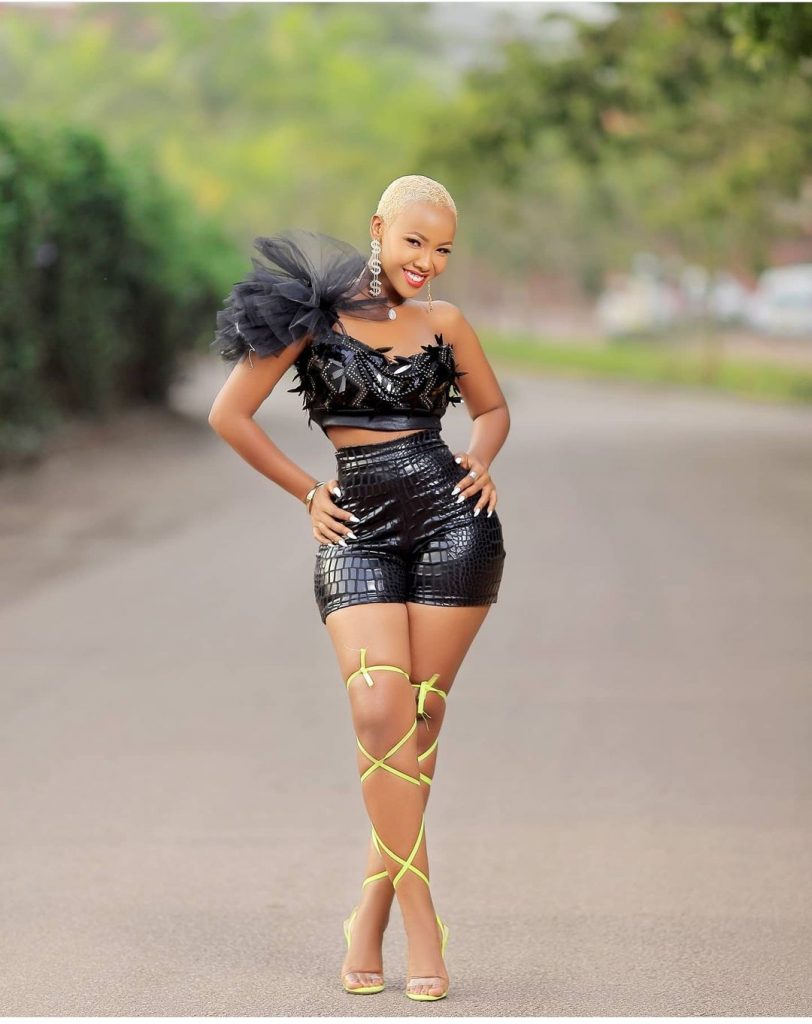 Who is Fifi Parker?
Fifi Parker is by real names of Nuwamanya Phionah born and raised in Entebbe
I'm unique because am me. I don't fake anything or force life
How did you know that TV was your career calling?
Working on Television wasn't my career calling. I have always dreamt of being a top model but fate Got me on TV
Did you always dream of working on TV?
No
If you could pick a career that's not TV 6.what would that be.
I would pick modeling
What do you love about working on TV?
I love interacting with my fans on air and I love the positive energy that I get every day and I love the fact that I get more confident every day.
What's the craziest thing a fan has done to you?
Haha nothing really honestly my fans have been so loving and supportive since day one
Recently DJ Nimrod openly said he has a crush on you. Any word for him.
Haha DJ nimrod I honestly have nothing to say to him, he has a right to crush on me just like everyone else
11. Rumor has it that you're always chilling with DJ Nimrod and that you are dating. What's your say about that the allegations?
Chilling? Friends? No Whoever is saying that is not busy at all I have personally never met DJ nimrod and no we are not friends and I don't have any problem with him I think his a good human being.
12. Who dresses you up?
C&G fashion collection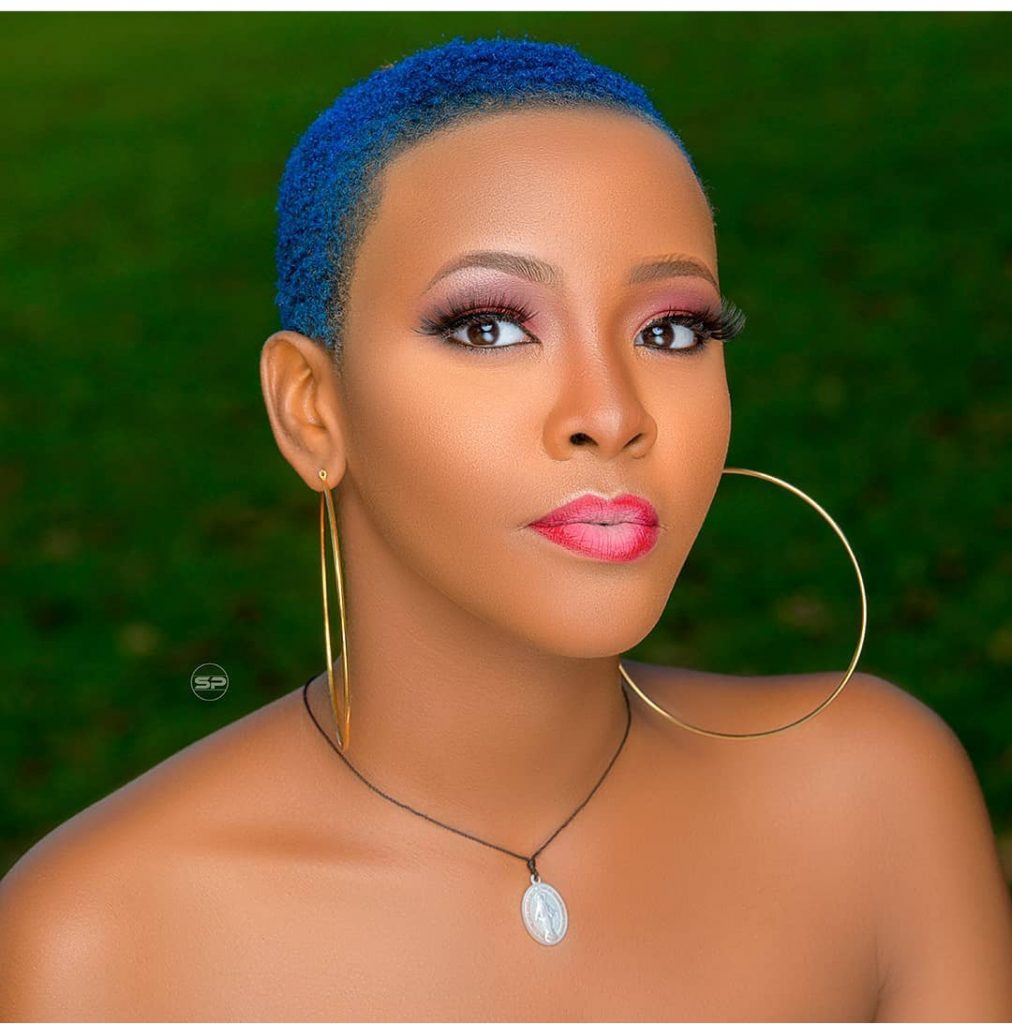 13. Where do you draw your fashion inspiration from?
Kylie Jenner
14. How would you describe your style?
Classy and elegant
15. Who is your celebrity crush? What do you like about him?
Honestly I have no Crush lol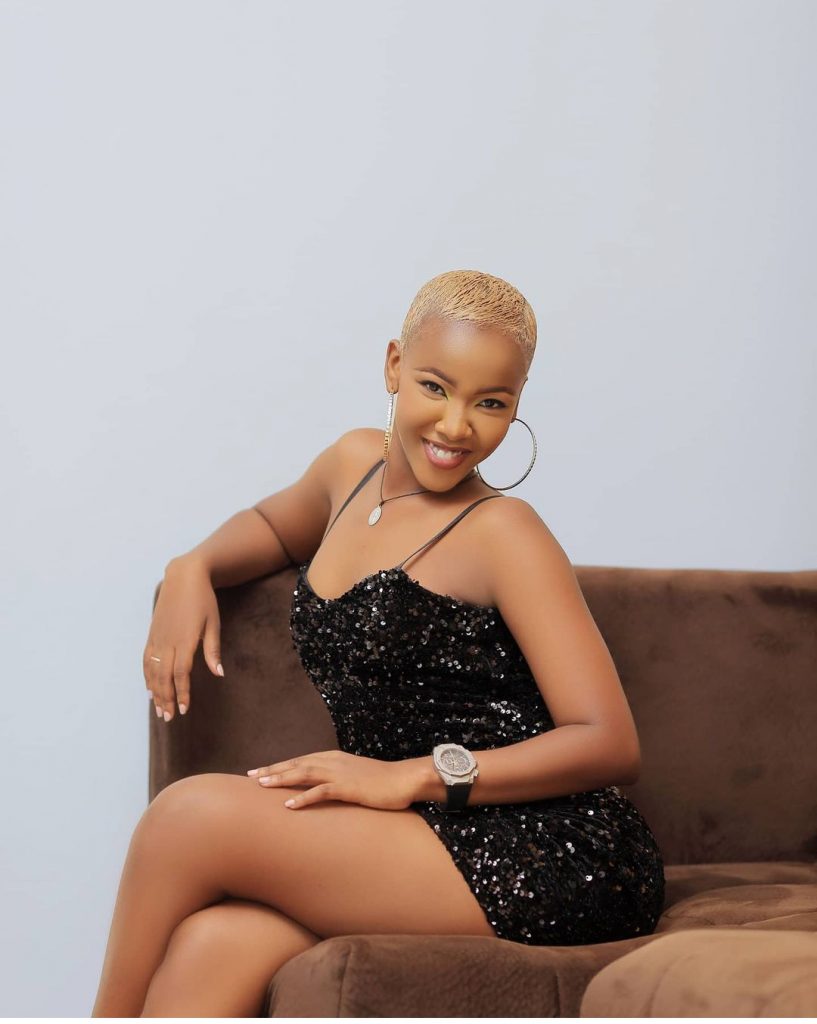 16. Any word for all the girls that look up to you
They just have to be believe in themselves. Have an education, Pray a lot and let fate take its Course