In the past days there has been an exchange of words between former presidential candidate Robert Kyagulanyi alias Bobi Wine and the Judicial System, Chief Justice Alfonse Owiny Dollo to be specific.
Kyagulanyi has been castigating the Supreme Court for failing to be independent of President Yoweri Museveni as they do things in his favour hence deciding to withdraw election petition.
The Director of Information and Publicity at the National Resistance Movement Party -NRM secretariat Emmanuel Dombo has urged Kyagulanyi to refrain from attacking the judicial system since he's a beneficiary of their ruling that eventually kick started his political career.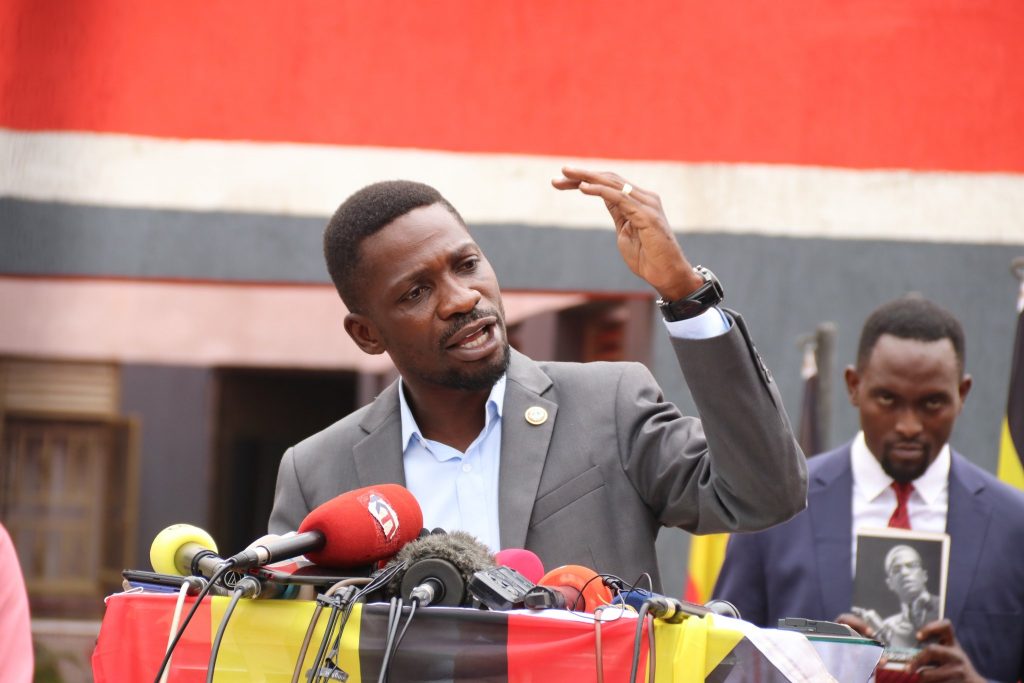 "Hon Kyagulanyi is a product of the court system as such he does not have any moral ground to castigate the same judicial system. He became Kyadondo MP through a by-election that was ordered by the court," says Dombo.
"Who tells him (Bobi Wine) that whenever he goes to court he must win?" he asks.
NRM Secretary General Justine Kasule Lumumba also advised Kyagulanyi to stop playing mind games on Ugandans.
"Political demagoguery will never see good in any situation or court process. It's my opinion that political leaders should not use their selfish interests to put our institutions in disrepute," says Lumumba.