Outgoing Vision Group boss Robert Kabushenga will not leave the company's shareholders with nothing to smile about as he announced today that the media house registered losses according to the 2020/2021 half year results.

Kabushenga blames the poor performance on the increase in the bad debts provision for business contracted in prior years and required to be provided for in the current period under the international financial reporting standard 9 (IFRS9) Expected Credit Loss Model.

"The board of directors of New Vision Printing and Publishing Company limited wishes to announce to stakeholders, potential investors and the general public that based on the preliminary assessment of the company's performance , the results of the company's earnings of the half year will be a loss position," he said.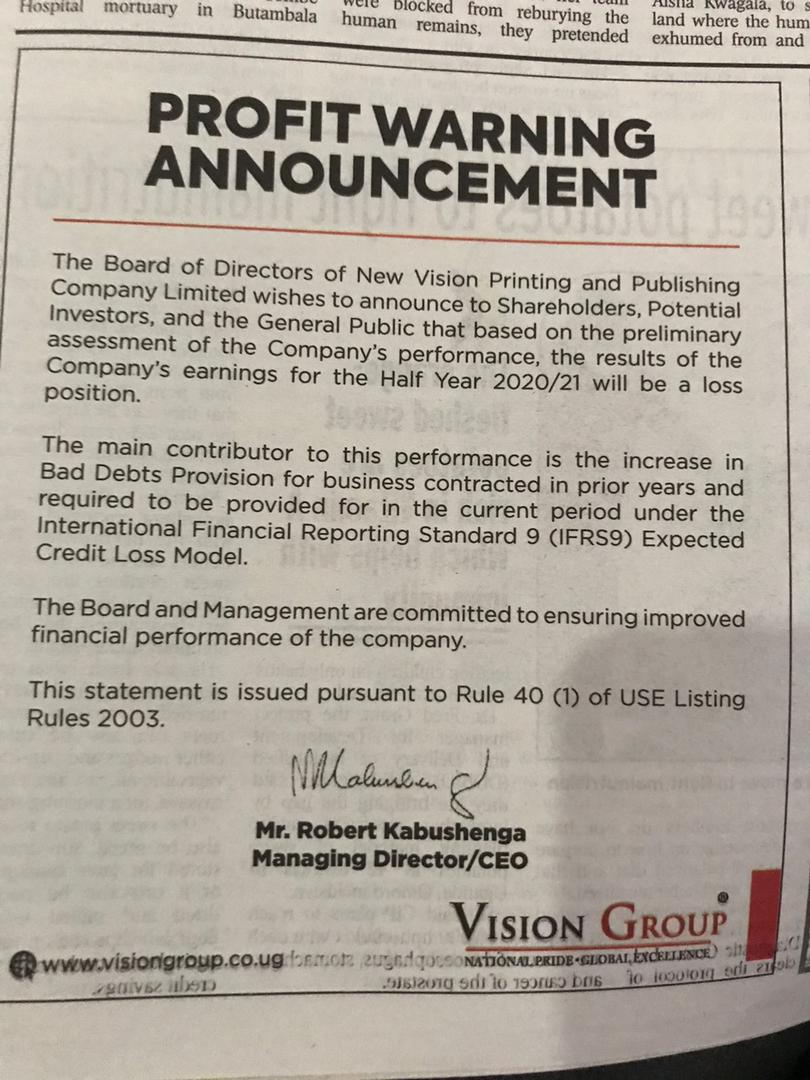 "The board and management are committed to ensuring improved financial performance of the company," Kabushenga said.

He is serving a 90 day notice after having announced last week that he had taken early retirement. However, subsequent reports indicate that Kabushenga who has been at the helm of the Vision Group for 14 years was shown the door by President Yoweri Museveni.