A month ago, Uganda woke up on sad news of the gruesome murder of Former Uganda Boxing Team Bombers Captain Isaac 'Zebra' Ssenyange. Ssenyange was shot dead by gunmen who attacked his family in Bwaise, Kawempe Division in the wee hours of the morning.
After the incident, Mercy Mukankusi, the widow of slain boxer narrated that a group of security officers donning Counter Terrorism uniforms came to their home in search of Zebra who decided to run away. However, he was gunned down a few meters from their home by the same security officers.
A few days later, President Yoweri Museveni addressed the nation where he admitted that security officers killed the slain boxer before he apologised for the incident.
He promised to take charge of the investigations and promised to bring 'actors' to book.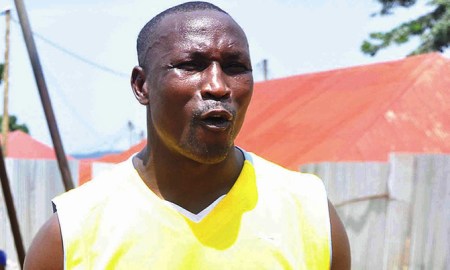 A month down the road, Zebra's wife Mukankusi says no update has been given by the president in line to the killing of her husband. She says that they're yet to be told why Zebra was killed yet he was a supporter of NRM and actively participated in many of their activities.
"He played in the UPDF boxing team but he could not insult any soldier. Kaka Bagenda the former ISO director used to meet him on business unknown to me, but I never saw armed soldiers coming here. The first night I saw them was the same day my husband was killed," Mukankusi said.
Mercy Mukankusi blames Museveni for the delay of the family getting justice as she says that police already concluded investigations pending to get an order from the President to arrest out the arrests.
"I call upon the President of Uganda because I need justice for my husband. I know he was killed and the president admitted that he knows the people who killed Zebra, I demand justice and I know they have said they are waiting for your order that to arrest those people. I hope that you're going to give that order so that they arrest those people that killed him," says Mukankusi.
According to URN, early last week a police source at CID Kibuli headquarters disclosed that the preliminary investigations into the killing of Zebra were completed but they cannot arrest the (known) suspects until President Museveni has approved.
The IGP Okoth Ochola is said to have submitted the police report on the shooting of Zebra to Museveni about two weeks ago, but they have not received any response from him.