Uganda Cranes cheer leader, 'Uncle Money' Jackson Ssewanyana has been sentenced to four years in prison by the Buganda Road Court chief magistrate Miriam Okello for his involvement in the lynching of suspected phone thief.
Cranes' Number one fan together with Benson Ssenyonga were found guilty of leading a mob that lynched Siraje Hakim Tumusiime in 2019 in Kasubi on the outskirts of Kampala.
According to the state prosecutor Timothy Amerit, at about 8:30 pm on August 16, 2019, Tumusiime, a phone dealer at Mutaasa Kafeero plaza in Kampala city received a phone call from unknown persons that made him leave his house in Lubya zone. Hours later, he was seen moving with Uncle Money passing behind Royal Hotel, the alleged point where Uncle Money is said to have handed him (Tumusiime) over to stick-wielding youths led by the defence secretary Ssenyonga.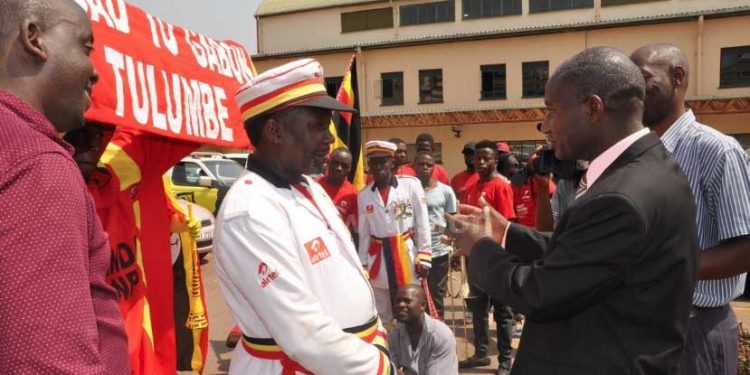 The youths are said to have beaten and kicked Tumusiime before uncle money transferred him to an unknown destination. A few days later, Tumusiime was found dead at the Mulago Hospital mortuary.
In her ruling, Okello said that even though manslaughter carries a maximum sentence of life imprisonment, she found a four-year jail term as an appropriate sentence for Uncle Money and Ssenyonga even after noting that Tumusiime was killed in a barbaric way by his village leaders who owed him a duty of care if his life . She added that the duo are first time offenders.
However prosecution's Timothy Ameriti had asked the court to hand a 30 year imprisonment term to Uncle money and ex-convict for taking away Tumusiime's life who was the sole breadwinner of his family of six children.