Opposition presidential candidate Robert Kyagulanyi, popularly known as Bobi Wine will today be resuming his campaigns traversing districts of Mpigi and Bukomansibi ahead of the 2021 polls.
Yesterday Bobi Wine and his campaign team were arrested in Kalangala in a joint security operation. Police managed to deliver Bobi Wine to his home in Magere but detained all the other members on his team.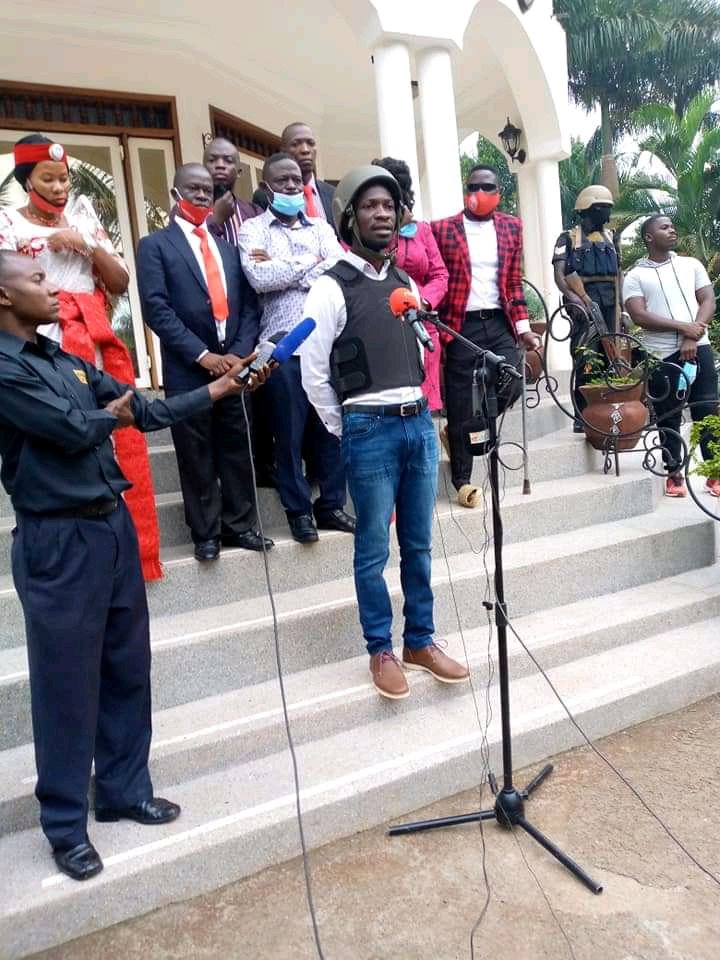 While addressing the media today morning at his home before he set off, Bobi Wine said that though many of his team members were arrested, it will not stop him from campaigning as his mission is not about Kyagulanyi or the campaign team but about the people of Uganda that are yearning for change.
He stated that though his life and that of his team has been targeted very many times, the 'tormentors' cannot manage to kill all the 45 million Ugandans.
It's on this note that he warned to Uganda Police and the Military to desist from being continuously used to break the law as per the human rights law they willat some point be personally answerable for the crimes that they commit against the people of Uganda.
"You see Museveni's son bragging about bloodshed in Uganda, our people are dropping dead. They're being killed. We're not breaking the law; the police & military are the ones breaking the law," Bobi Wine said.