Despite the challenges that the arts sector has faced this year, occasioned by the Covid-19 lockdown, industry players have not stopped putting in the work. Songs have been released all year, and filmmakers have churned out several projects. Of course, with cinemas and exhibitions closed for most of the year, most creatives released their projects on social media, with clips on YouTube and Facebook. But some filmmakers are looking beyond working in the moment and working for a more robust future for Ugandan film.
One such filmmaker is Douglas "Dubois" Sebamala who was more known for his acting role in NTV's 2016 Second Chance series. Sebamala has now taken on more than acting and worn a Producer's hat whose Black Glove film has been in production in Kampala this December. He relocated to the US but his heart is with the Ugandan film industry.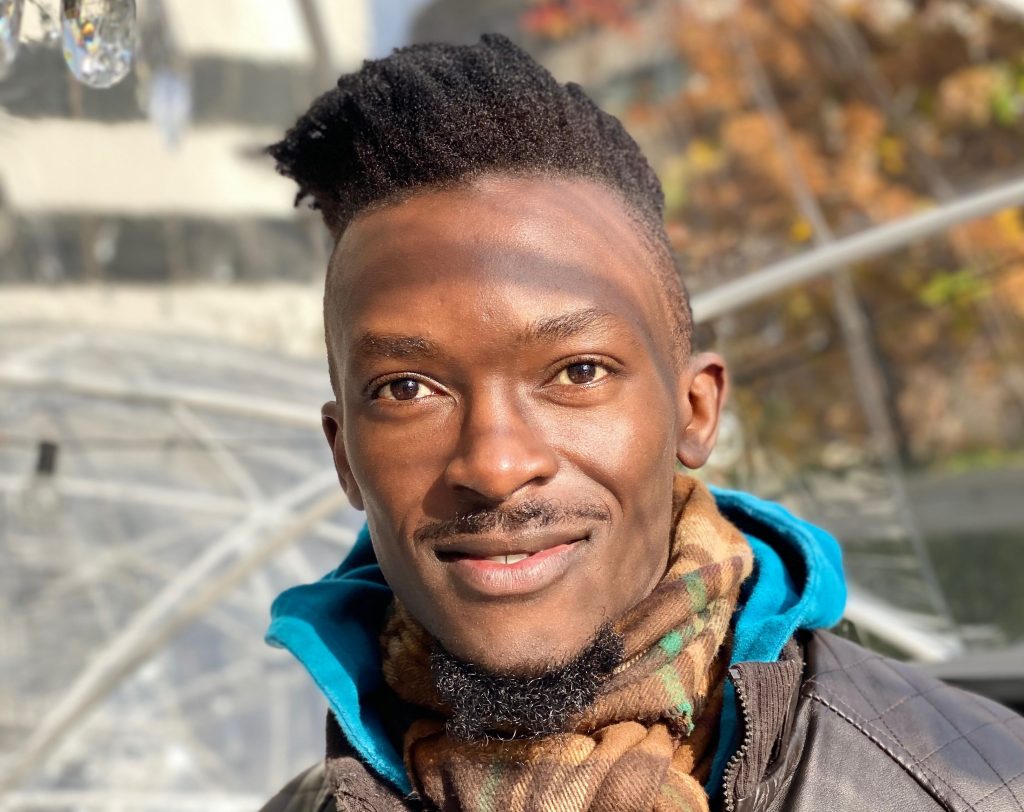 "There are greater stories to behold behind and before the lens. I want to tell them all," Sebamala who is the writer and Executive Producer of Black Glove says.
On its social media pages, Black Glove, is described as a truly Ugandan murder mystery film, which follows three friends who travel for Independence Day vacation, but an encounter with a beautiful woman ends up in an investigation. "No one is to be trusted, and nothing is what it seems: in some circles of this city, even a friend can be a foe."
"Set and filmed against the backdrop of fabulous Kampala, in the beautiful escarpments and crater lake regions across Uganda, this film is a tribute to Uganda as "The Pearl of Africa". It showcases the country's diverse flora and wildlife, capturing African pop culture through home grown fashion designers, in an original and authentic story. It is a film by Ugandans, for Ugandans, to Africa and the rest of the world," the film promises.
Black Glove is directed by Angella Emurwon, a two-time BBC Radio Drama Award Winner. She has other accolades in her trophy cabinet including her debut short film winning the Mashariki African Film Festival in Rwanda.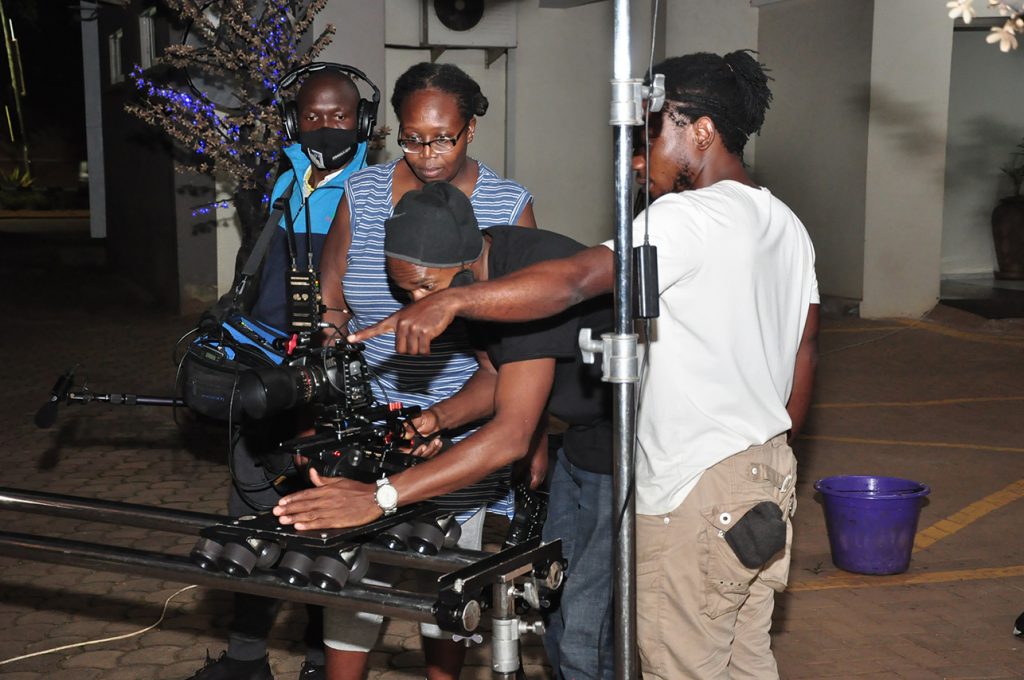 Matooke Republic met Emurwon during the filming at Arcadia Suites in Kampala.
"What we are making now is a micro film. It's under five minutes. We want to use it as a proof of concept for our much larger film that's already written. We are fully in pre-production for our bigger project and we wanted to show our partners that we have the artistic, production and passionate abilities to create the bigger one," she says.
Emurwon says the film will target the local market. "We feel remaining local is the way we can be universal and have a global appeal."
She is upbeat about the growing film industry in Uganda. "Film in Uganda is very exciting. There are a couple of filmmakers doing exciting films in all the spheres of film making. We have commercial films that are enjoyable and not trying to do anything so deep, like change the world or anything. They are just trying to give you a good time," she says.
"There are films that are super meaningful, they approach really important and interesting issues that are happening in society and there are films that are trying to challenge themselves artistically and creatively," she adds.
"Our film is about us trying to challenge ourselves artistically and visually, while making a commercial product," she sums up Black Glove.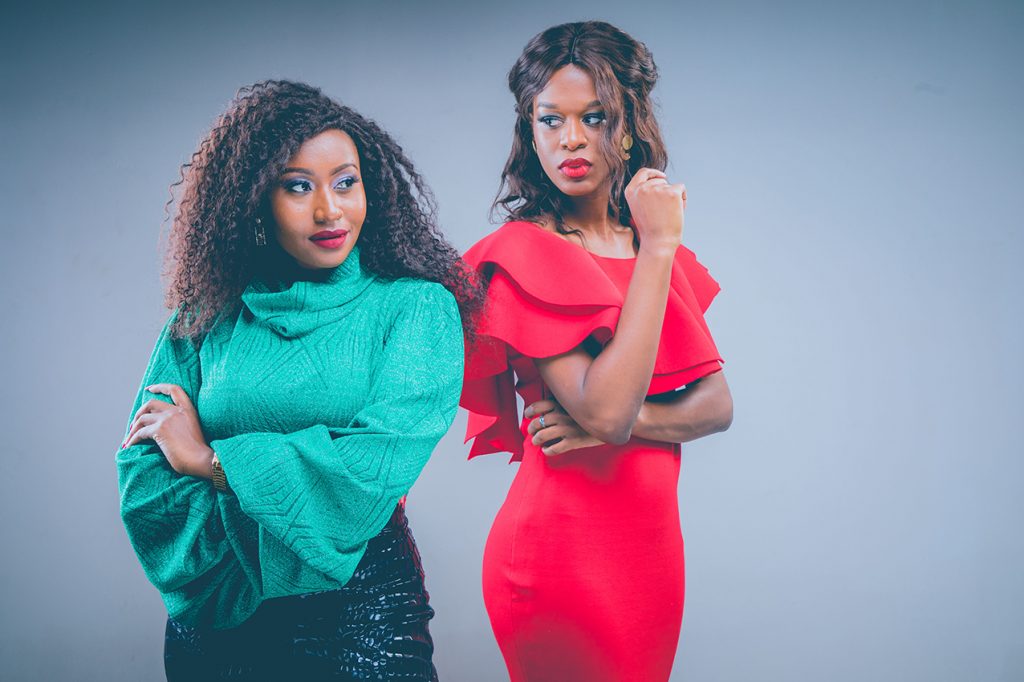 Black Glove has lined up several familiar faces like Laura Kahunde, Aganza Kisaka and Morris Mugisha. Emurwon decribes the acting on Black Glove as brilliant. She says Uganda has lots of very talented actors and also comments on why there are a couple of common faces in most noteworthy projects.
"I think that we have very many talented actors. They don't get the support that they need to be able to maintain their craft because at the end of the day you have to put food on the table. That's why sometimes people say it's the same person in everything … they have to put food on the table and I understand that," she comments.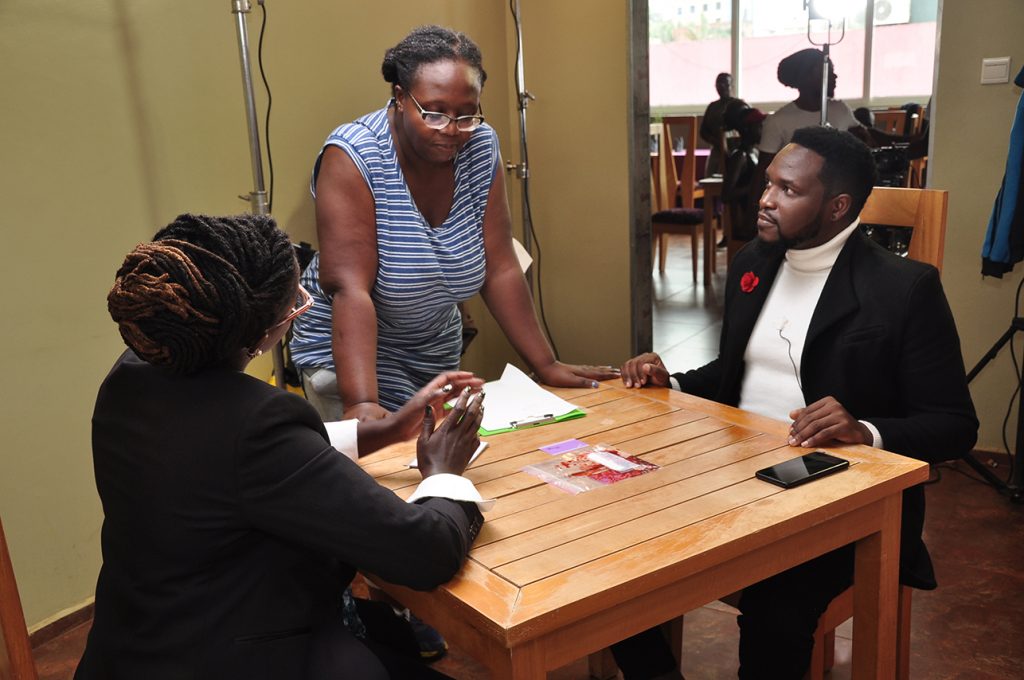 Just like other filmmakers, Emurwon calls for more support for the local film industry.
"We need more support for the film industry to get better commercially. We need companies/entities looking at filmmaking as a business, which means that the more they invest, the more they will be able to recoup monetary value as well as raising the bar for the film industry, by creating systems and parameters for the future," she says.
"Our short film is a proof of concept to show that we are capable of doing the things we say we want to do, but we are also going to put it out for festivals because the more we garner support nationally regionally, and globally, the better chances we have of making the bigger project and projects to follow," an optimistic Emurwon says.
With a murder mystery narrative, brought to life by a talented cast and crew, Black Glove is adding beautiful scenery and fashion to the mix with collaborations with top Ugandan designers, showing how a truly local film with global appeal should be made.