The National Unity Platform (NUP) presidential candidate Kyagulanyi Robert Sentamu has delegated a team of party officials led by NUP Deputy President for central region Mathias Mpuga to interface with the Electoral Commission about issues of him breaching COVID19 regulations.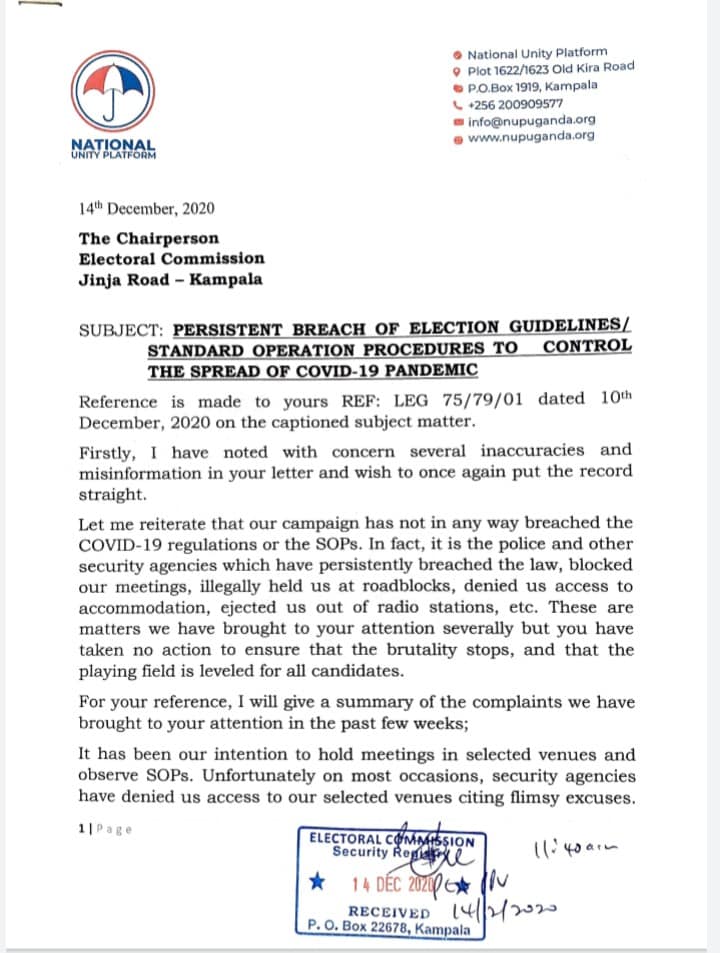 Bobi Wine labels EC's letter as an unfortunate as he says that they have held several meetings with the commission but nothing has been done on the side of EC.
In his response letter to EC dated December 14, Bobi Wine says his alleged non-compliance with COVID19 regulations is just a minor issue that EC has decided to focus on ignoring the injustices his team is facing on his campaign trails.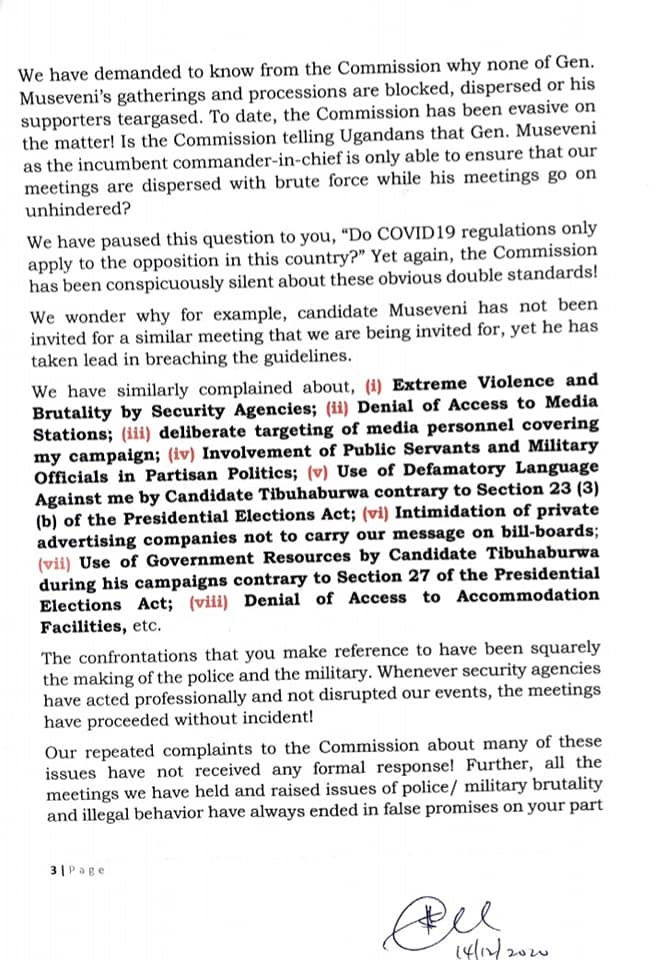 "His (Justice Simon Byabakama) letter came after several meetings and written complaints which we have served upon the Commission, concerning the grave injustices we continue to experience on the campaign trail.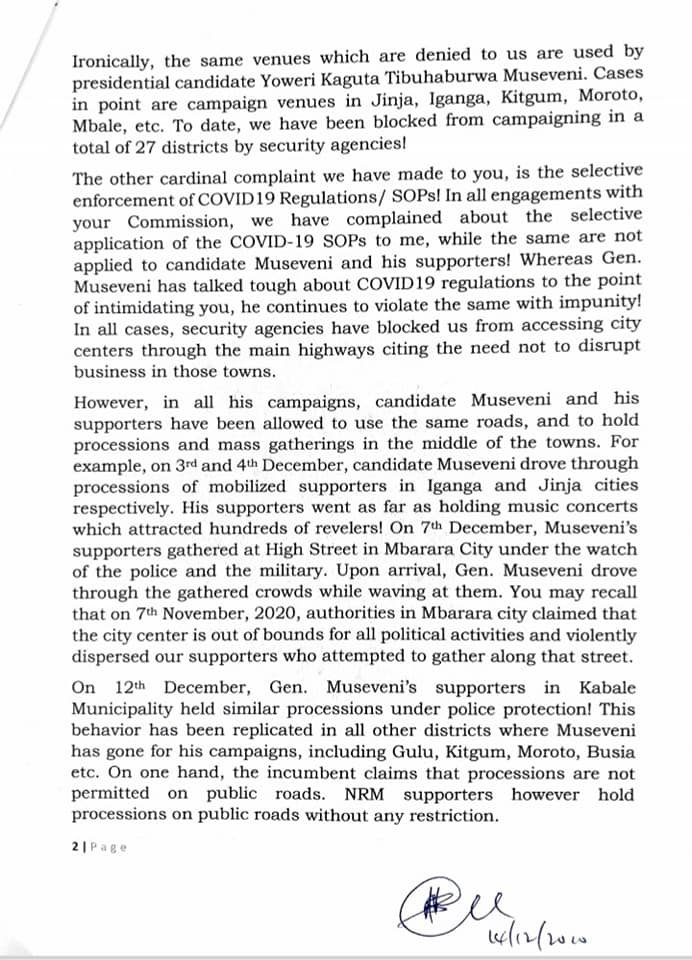 We have for example repeatedly asked him why candidate Museveni's numerous rallies and processions are not teargased or dispersed. The double standards are stinking!" says Bobi Wine in a letter.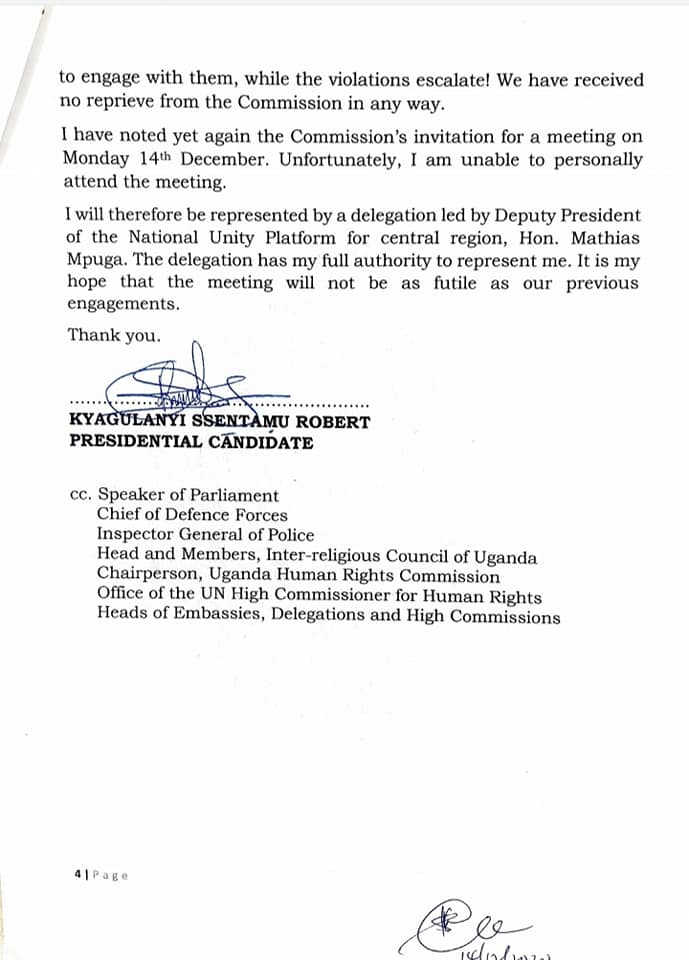 He tasks the Electoral Commission to ensure that they do not make it clear to citizens that they are incumbent President Yoweri Museveni's walking stick.