The Ministry of Internal Affairs has announced closure of its offices at the headquarters in Kampala. The offices will be closed for two days, Tuesday, October 20 and Wednesday, October 21 according to the Internal Affairs spokesperson Jacob Siminyu.
Siminyu reveals that their offices outside the headquarters will remain open.
"This is due to some administrative procedures which will take place on those two days and will significantly affect service delivery," Siminyu, , said in a statement.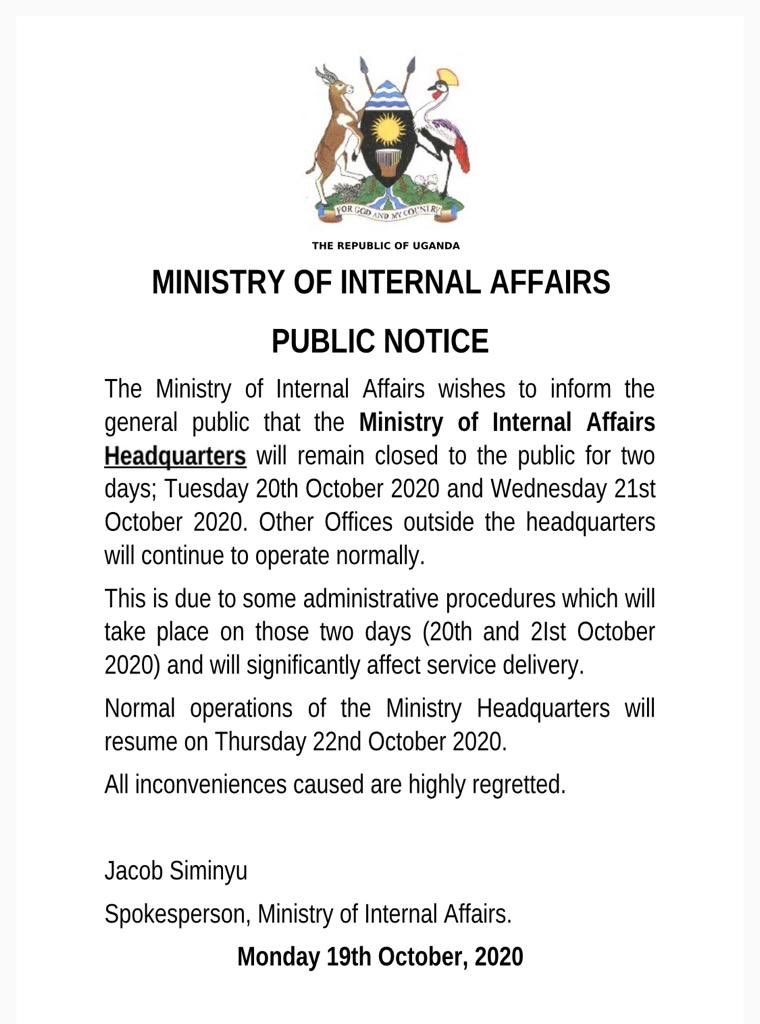 He added, "Normal operations of the ministry headquarters will resume on Thursday, October 22."
Siminyu revealed that services to be affected include issuance of passports, work permits and citizenship among others.
"All categories of passports, immigration services such as work permits, dependant passes and certificates of residence will be affected," he said.