With scientific weddings the new normal, renowned comedian Salvador Idring is set to tie the knot with his fiancée Daphine Franstock.
In June last year, Salvador officially visited Daphine's parents in a lavish ceremony that was attended by many celebrities.
He pledged to walk down aisle this year but unfortunately COVID 19 put a lot of social gatherings on hold.
However the celebrity couple has now decided to hold an intimate scientific wedding with a few friends and family.
Unlike other wedding meetings the Salvadors' have decided to hold a wedding meeting prayer at Mbuya Church slated to take place on December 4,2020.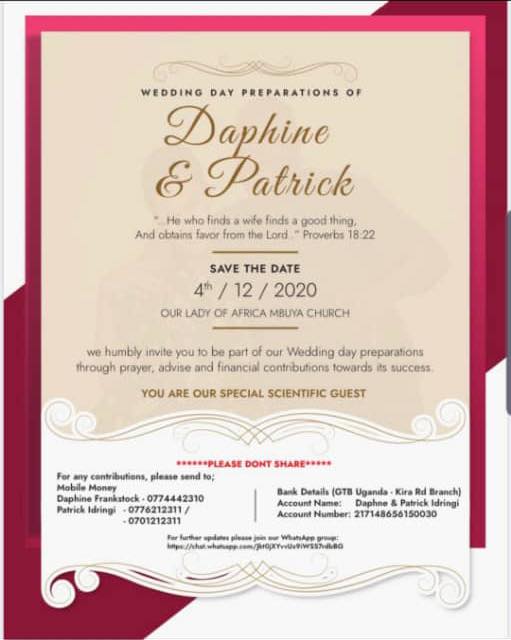 "You're invited to be part of our wedding day preparations through prayer, advise and financial contribution towards it's success," stated the card
According to the card invited scientific guests were requested to keep the meeting a secret.
"Please don't share," states the card.
Salvador and Daphine have three children together.