Following a highly contested race in the National Resistance Movement (NRM) Mawogola primaries were the NRM Electoral Commission announced Sodo Kaguta on September 30, 2020 as the winner, the party won't be fronting any flag bearer from Mawogola North.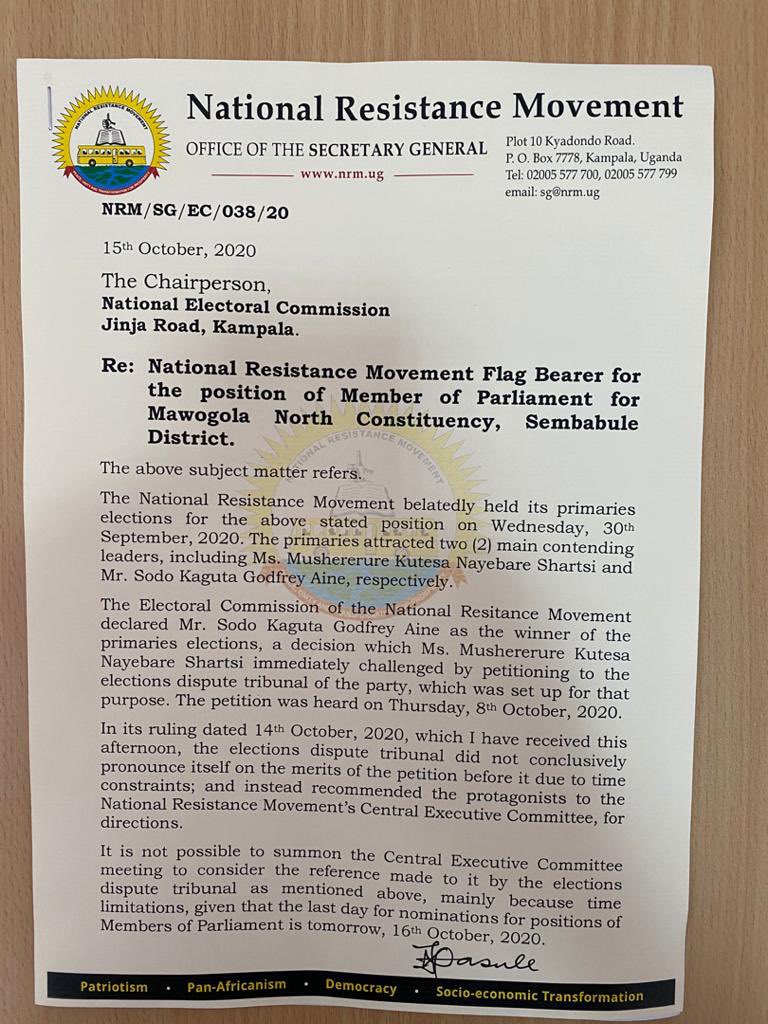 According to the document addressed to the party Chairperson, Shartsi Kutesa challenged the declaration of Sodo Kaguta as the party flag bearer citing that different irregularities marred in the election.
The Secretary General Justine Lumumba stated that given the nominations for positions of positions of Members of Parliament deadline had reached, the Central Executive Committee couldn't meet to discuss the issue.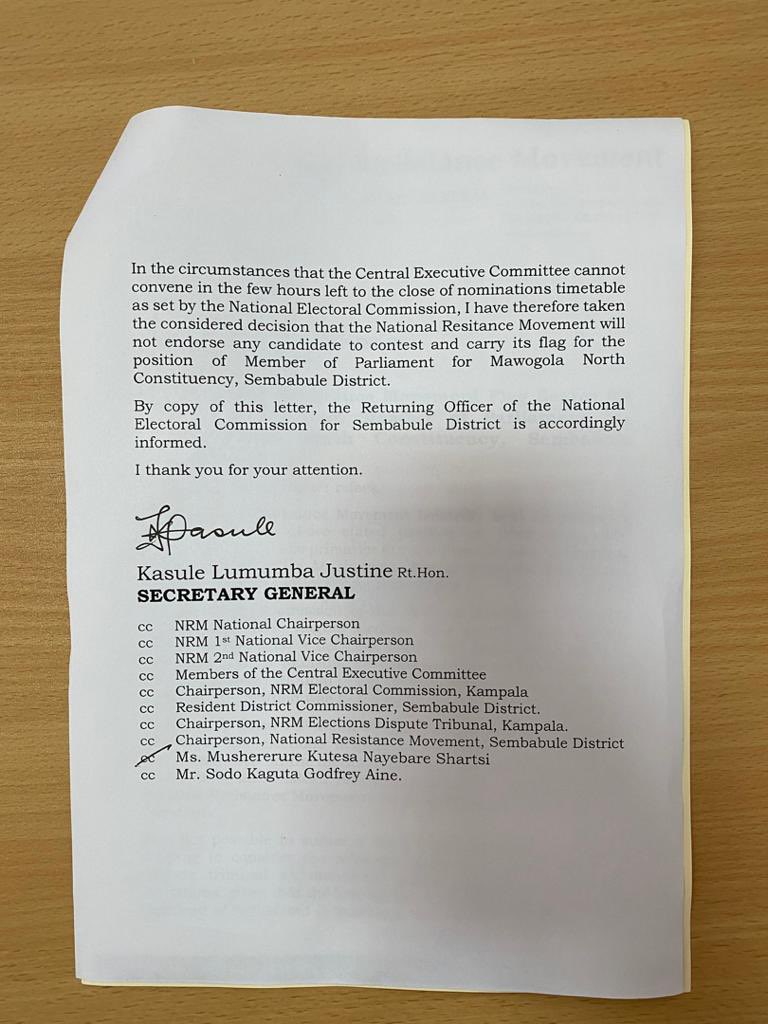 "In the circumstances that the Central Executive Committee cannot convene in the few hours left. I have taken the considered decision that NRM willnot endorse any candidate to contest and carry it's flag for Mawogola North," stated Lumumba