Despite Criminal summons being issued against Equal Opportunities Commission Chairperson Sylvia Muwebwa Ntambi over corruption, she did not show up at the Anti-Corruption Court this morning.
Ntambi was represented by criminal law expert Mac Dusman Kabega who said his client was sick and couldn't make it to court.
Kabega produced medical documents and told court that his client was admitted at a "big hospital". The court documents indicated that the hospital in question is Medik Hospital in Kawempe.
The Medik Hospital document indicates that Muwebwa was admitted at 6pm last evening in the Obstetrics & Gynecology department.
The documents also state that Muwebwa admitted herself at the said hospital. That means she was in a physical state to take herself.
The documents indicated that Muwebwa personally authorized surgical/medical treatment by the hospital owner Dr. Kunonya Edward and other surgeons/physicians attached to the hospital.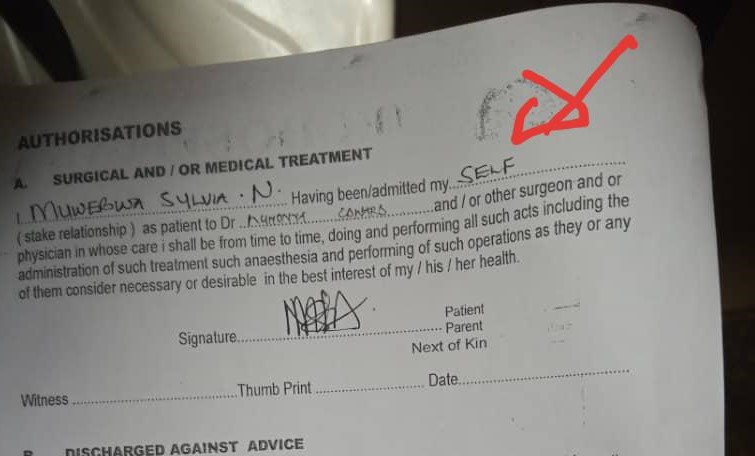 Medik and it's owner in previous scandals
The hospital the Muwebwa was "admitted" to has previously been marred in scandals. In 2016 Medik Hospital then in Kakiri was shut over a botched surgery. A one Hadijah Najjemba lost her uterus and baby during the surgery and she was later transferred to Mulago. A health NGO CEHURD sued on her behalf.
The Observer reported that the hospital was closed in the wake of the controversy by Dr. Emmanuel Kusasira the Wakiso District Health Officer due to lack of an operation licence, unsuitable health facilities, unqualified nurses and supervisors as well as poor sanitation. Kusasira said that eight out of 20 mothers who were giving birth at the hospital lost their babies.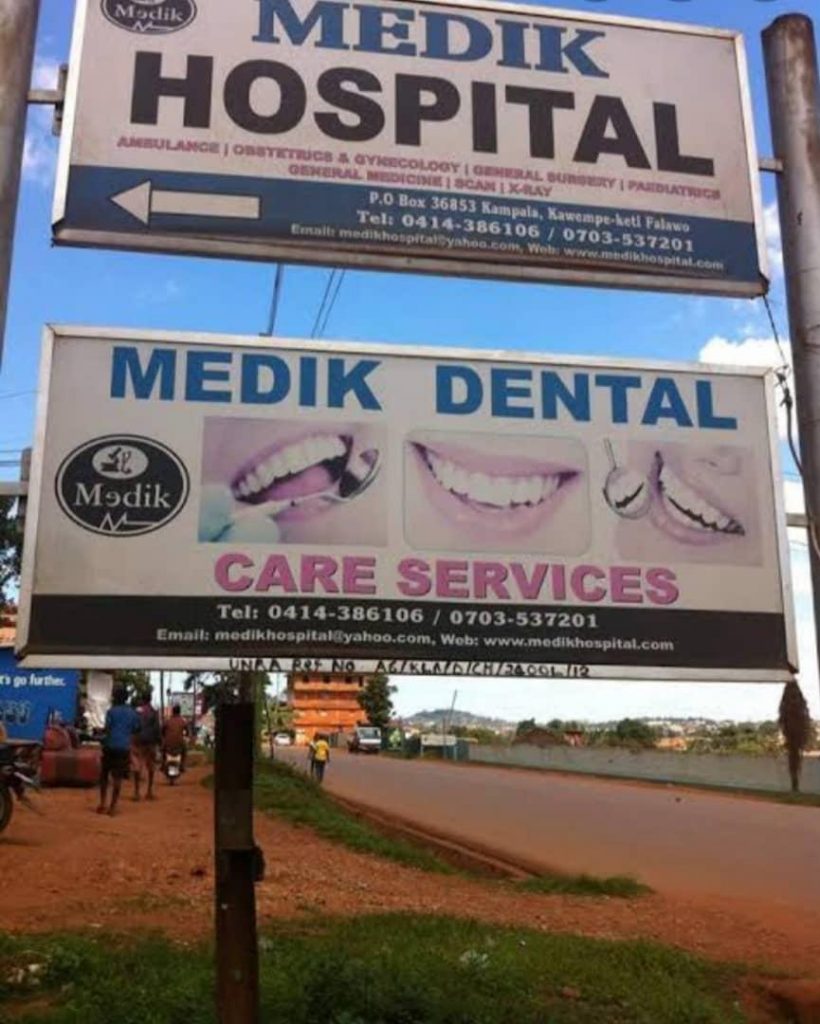 Dr Kunonya the hospital owner then said that people were fighting him and that he removed Najjemba's uterus to save her life because it had been ruptured beyond repair and it was to save mothers.
According to a January 2010 New Vision report, Dr Kunonya was arrested and dismissed from Mulago Hospital for unethical practice after expired Fansidar tablets were found at his clinic in Kawempe, which has since become the hospital in question. Kunonya was also accused to "stealing patients" from Mulago and admitting them at his private clinic. Kunonya countersued Mulago for unfair dismissal.
Muwebwa's maneuvers to skip justice
When Muwebwa was first summoned, news leaked that she was plotting to "fake" documents indicating she was sick to skip court. When that news leaked, she changed tactics and thought intervention of Speaker Rebecca Kadaga to intercede.
She skipped court last week and criminal summons were issued. Then summons have now been extended to October 29, where it is hopped that she will have recovered from illnesses that papers adduced in court indicate.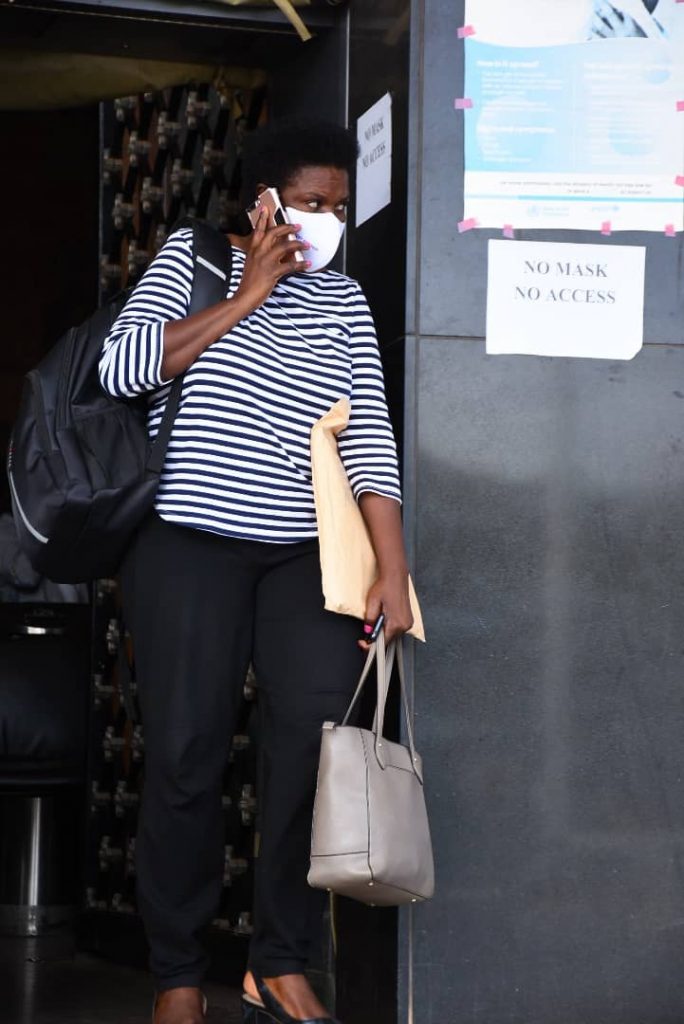 Muwebwa's charges
Muwebwa and nine other EOC staff members are facing 25 counts of causing financial loss, conspiracy to defraud, embezzlement, corruption, and abuse of office.

The staff include Mujuni Mpitsi, the Secretary to the Commission, Olwor Sunday Nicholas, the undersecretary, Moses Mugabe, a Monitoring and Evaluation Officer, and Byangire Harriet, a Senior Accountant.

Others are Edith Kamahoro, a senior Personal Secretary; Kwesiga Ronnie, an Accounts Assistant; Jjemba Evans, the Principle Compliance Officer, Kwihangana Manasseh, a Senior Compliance Officer, and Sarah Nassanga an Office Attendant.

According to the charge sheet signed by Jane Frances Abodo, the Director of Public Prosecution, Ntambi, Mugabe, Mujuni Mpitsi and Jemba conspired to defraud the government of sh35,002,000. They are said to have taken the money to purportedly undertake an audit exercise of the Rural Electrification Programme in Uganda, which activity is said to have not taken place.

It also alleged that between July 2018 and April 2019 Ntambi neglected her duty of directing the affairs and administration of the EOC, thereby leading to gross mismanagement of the Commission Funds.