The ruling National Resistance Movement (NRM) has warned presidential hopeful Hon Robert Kyagulanyi alias Bobi Wine and other political actors against involving the national army- the UPDF into partisan politics.
Through the NRM official twitter handle, the party claims Kyagulanyi somehow convinced Moses Nkonge Kibalaama to engage Gen. David Muhozi and the Uganda Peoples' Defense Forces into their ignominies of "Political Party purchase."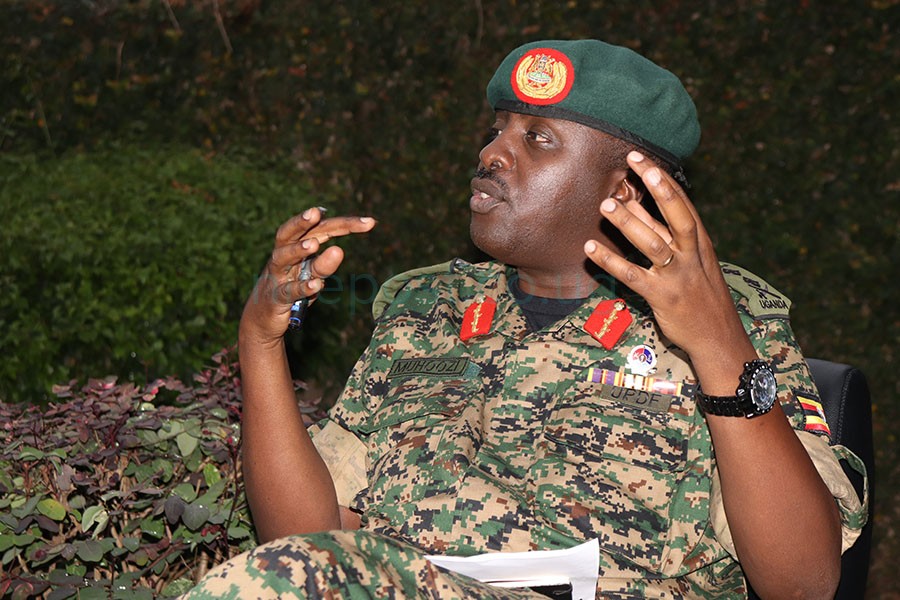 "This is dangerous and should be rejected by all right thinking Ugandans," says NRM in a statement.
It adds, "It is unfortunate for one who seeks to be our next 'Commander in Chief' to conveniently and foolishly overlook this."
NRM says UPDF is a professional pro Uganda, pro Africa force as its founding ideology is to protect all Ugandans as well as the country's territorial integrity.
"We don't condone in strongest possible terms, any attempt by a dodgy Kibalama and Kyagulanyi to drag UPDF into our politics," says NRM.
Last week while being cross-examined on issues related to de-registration of the National Unity platform (NUP) party, the former NUP Party President Moses Nkonge Kibalama told court how he met Gen. David Muhoozi, the Chief of Defence Forces who asked him about changes in party leadership.