National Unity Platform (NUP) party is seemingly about to experience a standoff with a section of its supporters after denying singer Joseph Mayanja popularly known as Jose Chameleone a party flag for the Kampala Lord Mayor race.
Many have been wondering the exact criteria the NUP Elections Management Committee used to choose Latif Ssebaggala over Chameleone. Guess what, a form that was used to assess Chameleone's candidature has surfaced on social media.
The form has 11 assessment issues and the singer scored 51 per cent hence he was not recommended as the best candidate for the party.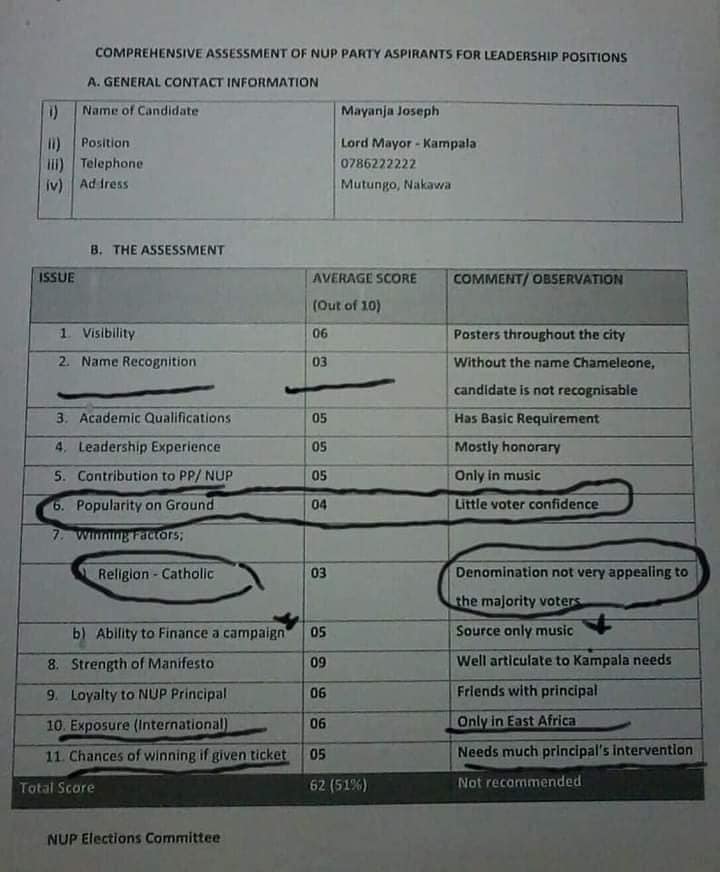 However, the assessment had some contradicting remarks that have left many wondering. On name recognition, the committee said without the name Chameleone, the singer is not recognizable.
Being a catholic also cost Chameleone a party flag as the committed said the denomination is not appealing to majority voters. The committee also concluded that Chameleone lacks international exposure as he's only known in East Africa.