Police is actively investigating a fire outbreak at Makerere University Main building that started today at about midnight. Fire and rescue services responded at the scene and managed to contain it's spread.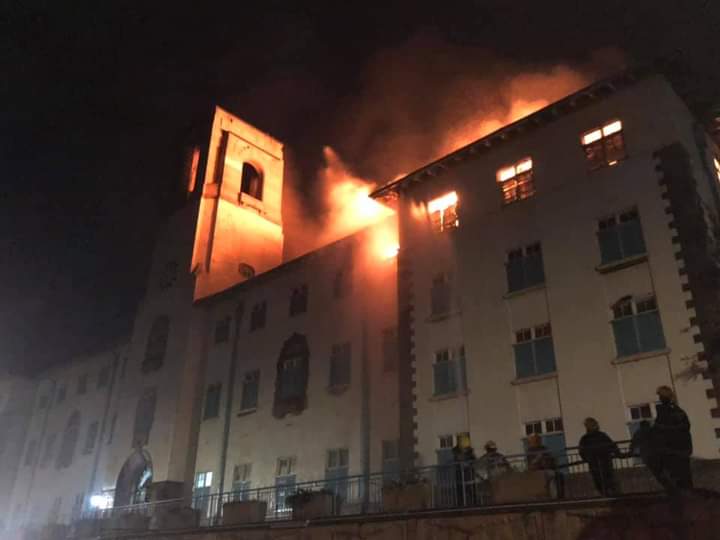 The fire is believed to have started from the roof spreading to floors that house both records and finance departments. The Ivory Tower also holds student records and the basement is full of archive files spanning the whole history of the institution.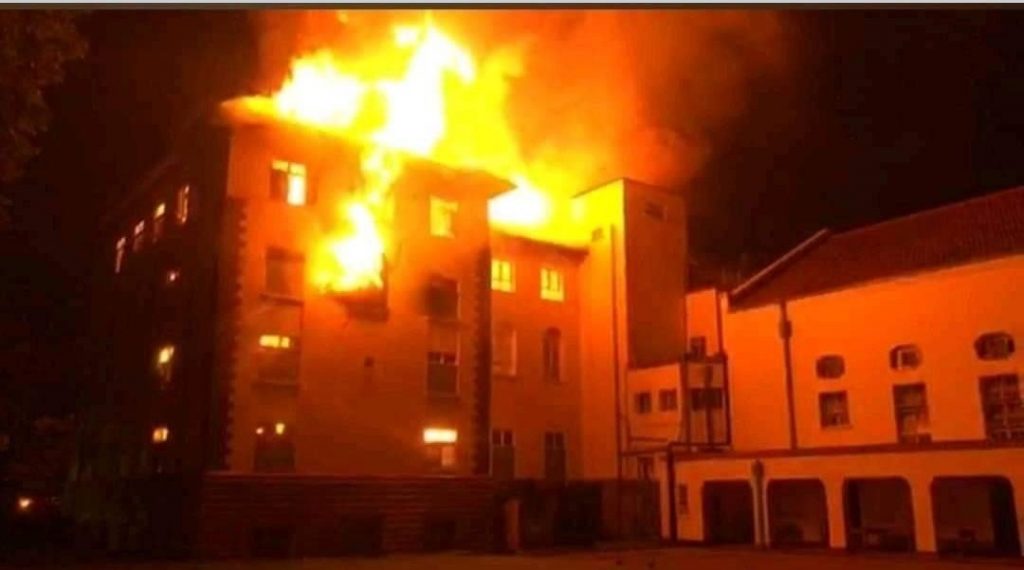 "It is a very dark morning for Makerere University. Our iconic Main Administration Building caught fire and the destruction is unbelievable. But we are determined to restore the building to its historic state in the shortest time possible," Barnabas Nawangwe, the University Vice Chancellor.
The Main Building was completed in 1941 under the leadership of Mr. George C. Turner, Principal, Makerere College (1939-46).