Two of the founders of National Unity Platform (NUP), Moses Nkonge Kibalama and Ssimbwa Paul Kagombe have today in a video that has been widely shared on social media made shocking revelations of how the party changed leadership to presidential hopeful Robert Kyagulanyi alias Bobi Wine.
Kibalama claimed that Bobi Wine promised them a lucrative package that included cash worth $5 million (about Shs18 billion). The duo claimed that Bobi has gone against all the promises and so they want their party back.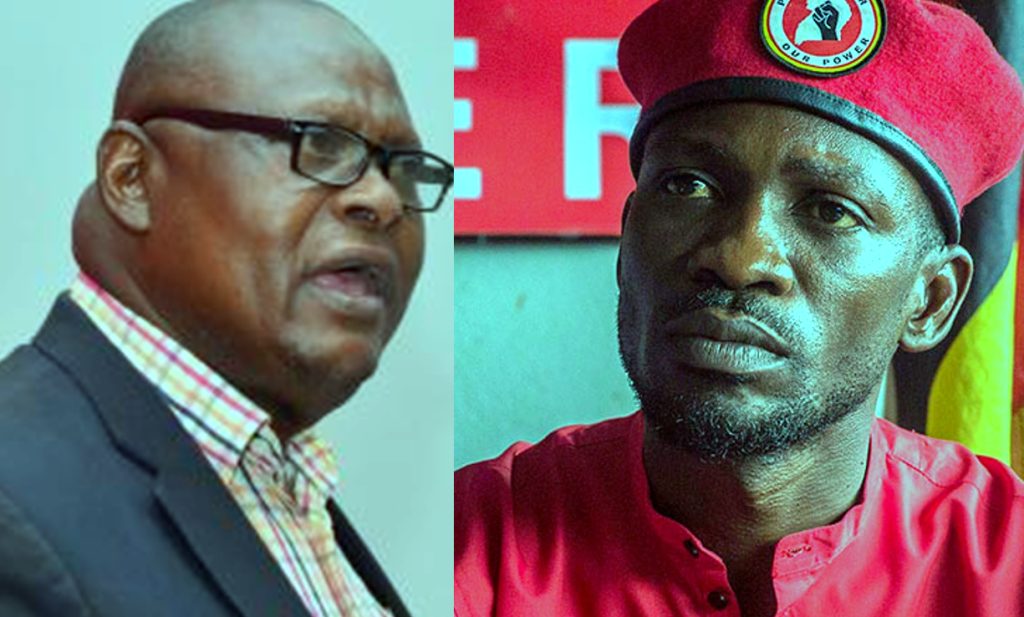 Bobi Wine and NUP have now released a statement responding to all the raised claims.
Bobi says it's another attempt by President Yoweri Museveni and his regime to derail his progress in the struggle for freedom and democracy. He narrates that for several days both Kibalama and Ssimbwa's phones have been off
However, Ssimbwa's phones were on a few days ago but someone who identifies himself as a solider picked and claimed that they have him in custody.
On Monday this week, the NUP legal team went to court. Bobi says both Kibalama and Ssimbwa had sworn and signed affidavits opposing the case brought against them and the Party.
"To our shock, when we got to court, we found another strange and suspicious lawyer who had other two affidavits ostensibly signed by Kibalama and Ssimbwa! The learned judge wondered how the same individuals could sign two contradictory affidavits," he explains.
Bobi believes that Kibalama, whose house is now guarded by UPDF, has been compromised and coerced into disowning them.
On the promise of $5m for transferring the party leadership, the Kyadondo legislator says the claim should be treated with the contempt it deserves.
"We are aware that for a very long time, the regime in Uganda has tried to portray us as people who get lots of money from foreigners! We are told that their next plan is to plant lots of money (in dollars) and weapons in some houses of our comrades so as to follow through with these lies! That too will fail,' he says.