The Twitter Cop' as referred to by tweeps on the famous social media Twitter app Assistant Inspector General of Police (AIGP) Asan Kasingye has finally won battle against the deadly Coronavirus.
Kasingye is now among the 1,817 Ugandans that have fully recovered from COVID-19. He has been at Entebbe Grade B Hospital VIP ward for the past 16 days while undergoing treatment. About three COVID-19 tests have been conducted on his before he was declared negative by the authorities.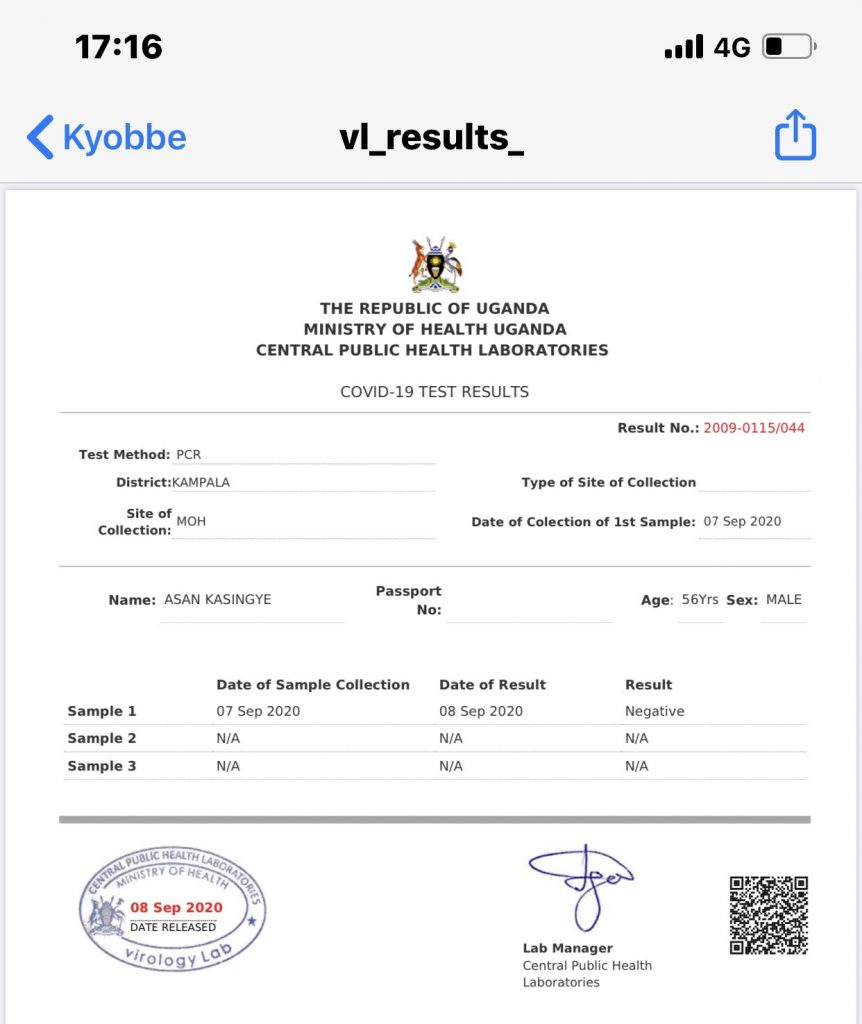 "GOOD NEW. I AM COVID19 NEGATIVE," Kasingye said in a tweet.
Meanwhile the ministry of health has today September 7 confirmed 124 new COVID-19 cases. This brings the cumulative confirmed cases of COVID-19 in Uganda to 3,900.
The Health Ministry also reported two new COVID-19 deaths. The total COVID-19 deaths are now 46.