As the 2021 general elections loom, the ruling National Resistance Movement (NRM) party is equipping its camp in preparation for the elections activities.
Last month, the mass party distributed 68,000 yellow bicycles to village leadership to help them mobilise for the 2021 polls. As always the move was mocked by those in the opposition asking how a party that has been in power for three decades only afford bicycles for their village leaders.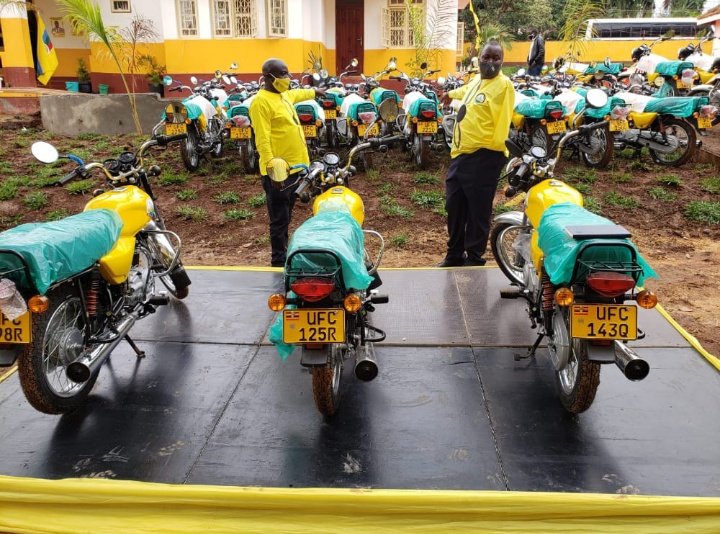 However, for NRM they claimed it was a step in the right direction ahead of the forthcoming elections. Today on Monday at the NRM head offices on Kyadondo Road in Nakasero, the party chairperson President Yoweri Museveni has flagged off motorcycles for distribution to the NRM party Sub-County Leaders across the country.
"We started with bicycles for all party village Chairpersons; up next, will be 4-wheel-drive pickup double cabins for the District Chairpersons," Museveni said.
NRM last week held its party primaries that were marred with violence, treats and bribery. Various candidates are contesting the outcome of the elections and some have declared to stand as independent in the general elections.