As the people power fanatics move past Eddy Kenzo's remarks on their leader Bobi Wine, the BET award winner has today been unveiled as Uganda's Tourism ambassador.
The tourism industry is among the sectors greatly affected by the Covid 19 pandemic. While unveiling Kenzo, Hon. Kiwanda said that his job is to market the country but he can't do it alone.
"Eddy Kenzo you have traveled and you can help us market our country because it's beautiful," Minister Kiwanda said.
Hon. Kiwanda also said that Kenzo's music has played a big role in marketing Uganda outside.
"Eddy Kenzo is now our Tourism Board Ambassador and I thank him for singing songs like 'Sitya Loss', 'Sitamina' and so many others which have helped in selling Uganda internationally," said Kiwanda.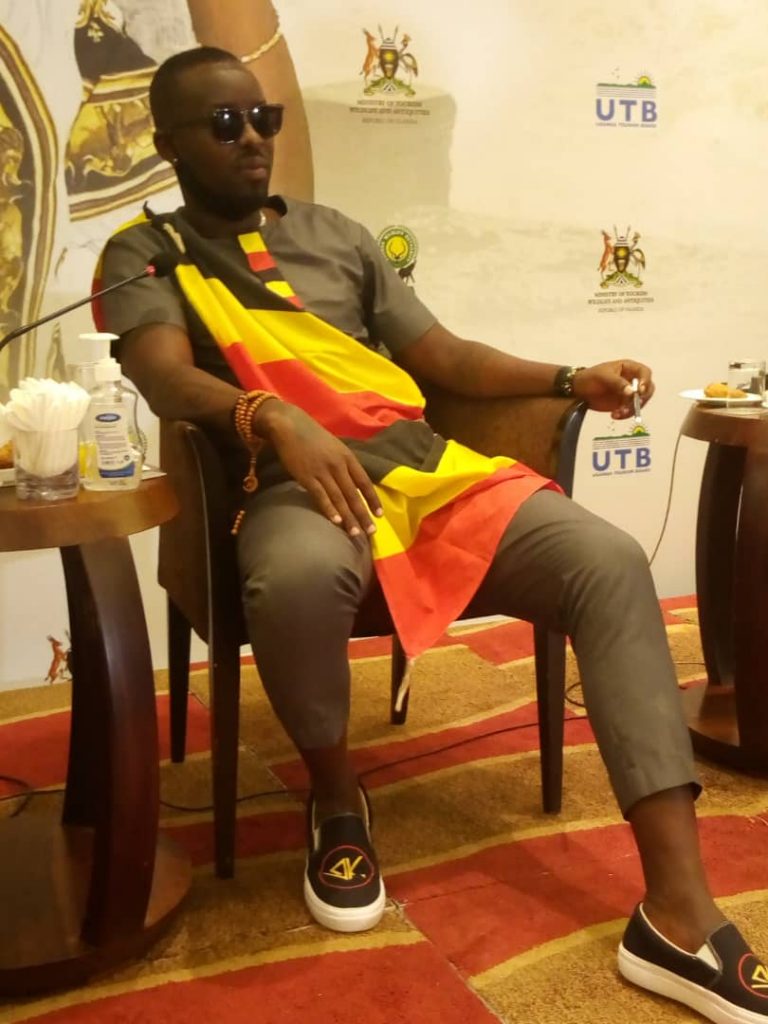 Kenzo's love for Uganda is evident as he donated his accolades (AFRIMA award 2017, BET award and KUNDE BF 2015) to Uganda Museum as a way of inspiring the younger generation to dream big and work harder.
In 2018, neighboring country Kenya named Kenzo their tourism ambassador.