Born in 1977, September 1, today singer Moses Ssali popularly known as Bebe Cool turns 43. Four decades and counting and Bebe is still a relevant figure in Uganda's music industry and lately, a political influencer of the regime.
We know Bebe Cool for many things but let us agree that nobody knows him better than his wife, Zuena Kirema. The couple has been married for over 17 years.
Through her social media platforms Zuena has written a message to celebrate her husband's birthday. In her message, Zuena describes Bebe as her 'mentor', a man who any woman would desire to have, and a wonderful father.
We all know that in Uganda it's an offence for a girl to get married before making 18 years but according to Zuena, she fall for Bebe Cool when she was 16-years-old.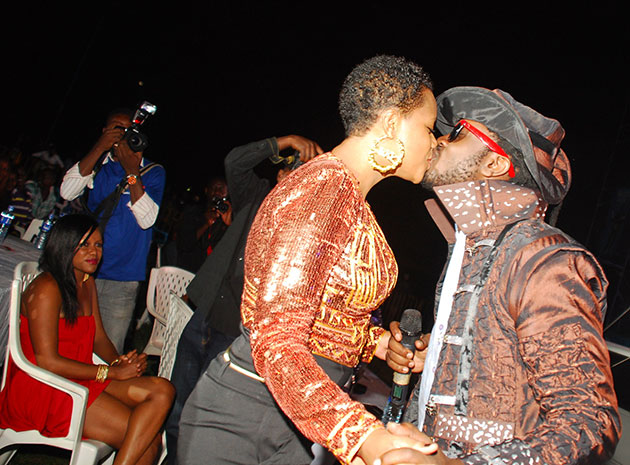 "At the age of 16 I knew he was the one I was going to spend my entire life with…you've mentored and guided me to the right path, you have made me the best mother our children will ever ask for, good example of a hard working and caring woman in society, best daughter to my parents, best sister to my siblings and lastly best wife to you. I love you today more than yesterday my superman. Happy 43rd my love and to many more years INSHALLAH," Zuena Wrote.
Happy birthday Rasta